What to Expect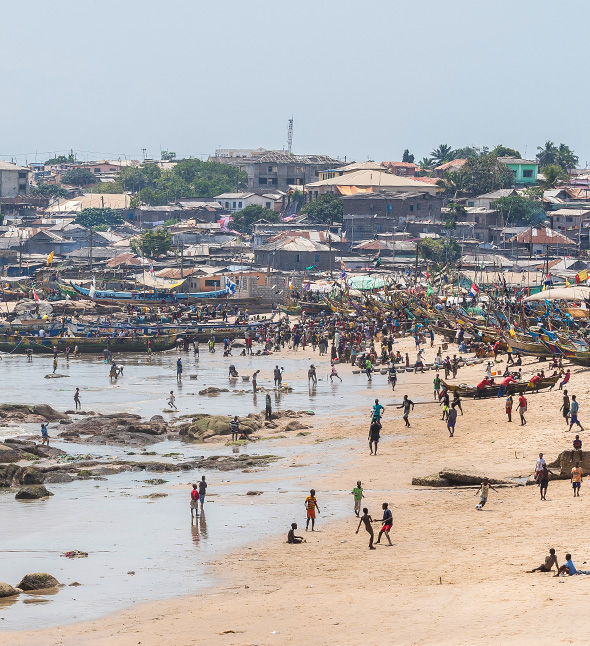 We'll begin your visit with an introduction to Challenging Heights. You'll learn about our holistic approach to ending child trafficking in Ghana's fishing industry and our history. This interactive session will give you an in-depth understanding of child-trafficking, its root causes, and our strategies to address them.
Following the introductory session, we'll take you on a walking tour of our work in Winneba. First, you will visit Odobirba Methodist Academy, formerly Challenging Heights School. There you will see how increasing access to education reduced trafficking.
From there, you will walk through the fishing community to the Challenging Heights livelihoods site and cold store. Hundreds of women use this space as a key part of their fish mongering business and a way out of extreme poverty.
Lunch will be served at Run-Off, an affiliate company of Challenging Heights before returning to learn more about our core programming. In the afternoon, you will learn about our Rescue & Recovery programmes. You will hear about our rescue operations, watch a video tour of the Challenging Heights Hovde House and learn about the reintegration process. We are happy to tailor this schedule to your needs and interests in our work.