Challenging Heights is a non-profit, non-governmental organisation in Ghana which works to protect children's rights and end child trafficking. Founded by James Kofi Annan in 2005, our main efforts focus on addressing trafficking of children to Lake Volta, where they are forced to work in hazardous conditions in the fishing industry.
We work in underserved coastal communities in Ghana, providing support to women and children in hard-to-reach areas which are at risk of child trafficking.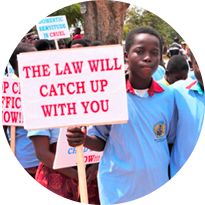 To prevent child trafficking, reduce child slavery, and promote children's rights.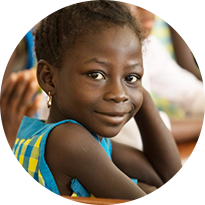 A country in which child trafficking is a thing of the past and children's rights are celebrated.
Challenging Heights was founded by James Kofi Annan in 2005. James was trafficked to Lake Volta when he was 6-years-old and he spent seven years there in modern slavery. He managed to escape, return to his home in Winneba and put himself through school. While working as a bank manager, James saved up money to start Challenging Heights with the intent to prevent more children from going through what he did and to rescue the children still working on Lake Volta. Challenging Heights started small, with Child Rights Clubs at schools in 2003. By 2005 he had saved up enough money to legally incorporate Challenging Heights as a non-governmental organisation (NGO) and quit his job at the bank. Over the years, we've grown from Child Rights Clubs at schools to conducting a number of rescues each year and rehabilitating children at our recovery centre.
Awards
For his dedication and commitment for the education and protection of children,
the founder of Challenging Heights, James Kofi Annan, has won a
number of international awards, including:
AGI's Social Enterprise of the Year – 2016
IF Hummingbird Foundation's "Be the Spark" Award – 2015
C10 Awards – 2014
Winner of the World's Children's Prize – 2013
Grinnell Young Innovator for Social Justice Prize – 2011
Michael Beckwith Africa Philanthropy Award – 2011
The Frederick Douglass Freedom Award – 2008
WANGO World Education Award – 2008
Barclays Bank Group Chairman's Award – 2006
Barclays Bank Africa, Middle East and Indian Ocean Chairman's Award – 2006