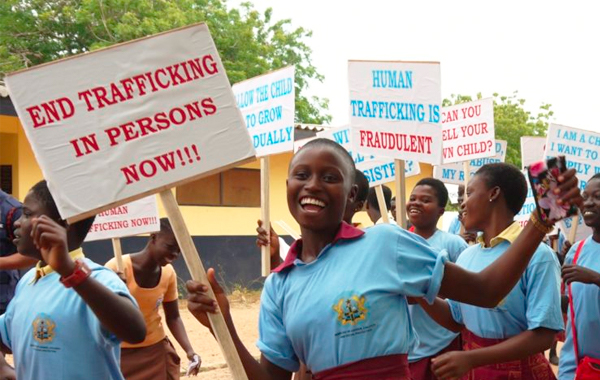 Advocacy
We are vocal advocates of human rights and engage with governments, civil society organisations, media and other stakeholders to protect them.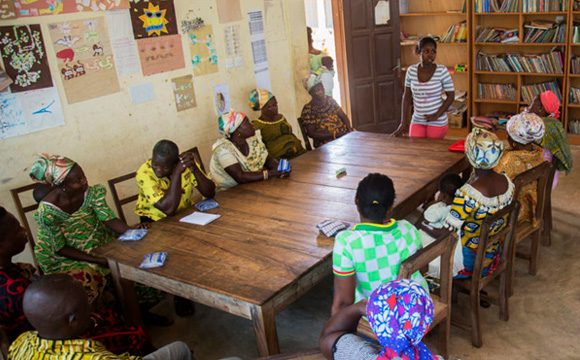 Community Sensitisation
We work with community members, survivors of slavery, and their families to build resilence against child trafficking. Through empowerment programmes within schools and local communities we're creating community advocates against child trafficking. Our community sensitisation programmes share the realities of life for children on Lake Volta and provide resources to families of children who may have been trafficked.

Research & Best Practices
In order to effectively combat a problem like trafficking, we must understand the scope and nature of the problem. The goal of our research is a better and deeper understanding of trafficking and modern slavery in Ghana's fishing industry. As a part of the Family for Every Child network, we collaborate on research projects and contribute to best practices. Some of the publications we've contributed to include the Guidelines for Children's Reintegration and the Cash for Care research. We are actively reaching out and communicating with other non-governmental organisations around the world which focus on anti-trafficking to learn and grow as well. We are dedicated to exploring the lead causes of child trafficking, both among males and females. Read more about "Analysing the Experiences of Children who are thought to have witnessed or Undergone Child Forced Early Marriage in the Volta Lake Communities of Ghana." You can find our research on our Resources page.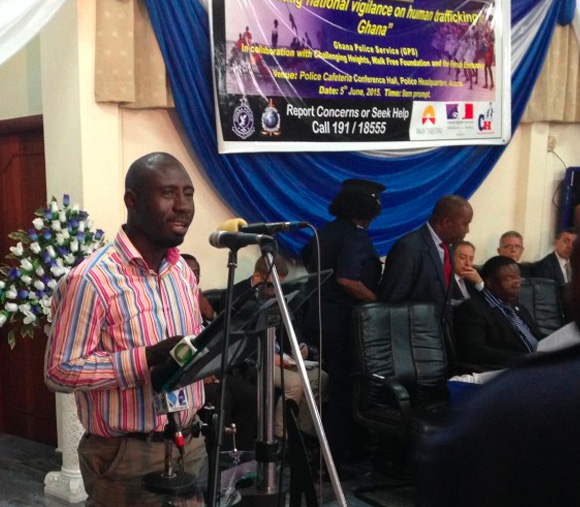 Promoting Children's Rights
The protection and promotion of children's rights is at the heart of Challenging Heights' mission. We believe freedom from violence is a fundamental right. We work with schools and teachers to develop anti-corporal punishment policies at schools. Our research shows corporal punishment can lead to school drop-outs. We know when children aren't in school they are at an increased risk of being trafficked. By providing schools with alternative discipline options, we're able to protect children's rights. A child's right to a safe and secure home is also key to addressing child trafficking. This is why we advocate for government social protection programmes and their expansion. Our research shows Ghana's Livelihood Empowerment Against Poverty (LEAP) programme, a cash transfer programme to vulnerable families, keeps families together and reduces trafficking. Expanding and increasing these kinds of social protection programmes protects children's rights.

Partners In Development
Through our Partners in Development opportunities, supporters of Challenging Heights have the opportunity to become directly involved. Our hope is for all of our visitors become lifelong advocates for the end of modern slavery.