Academic success for a survivor of slavery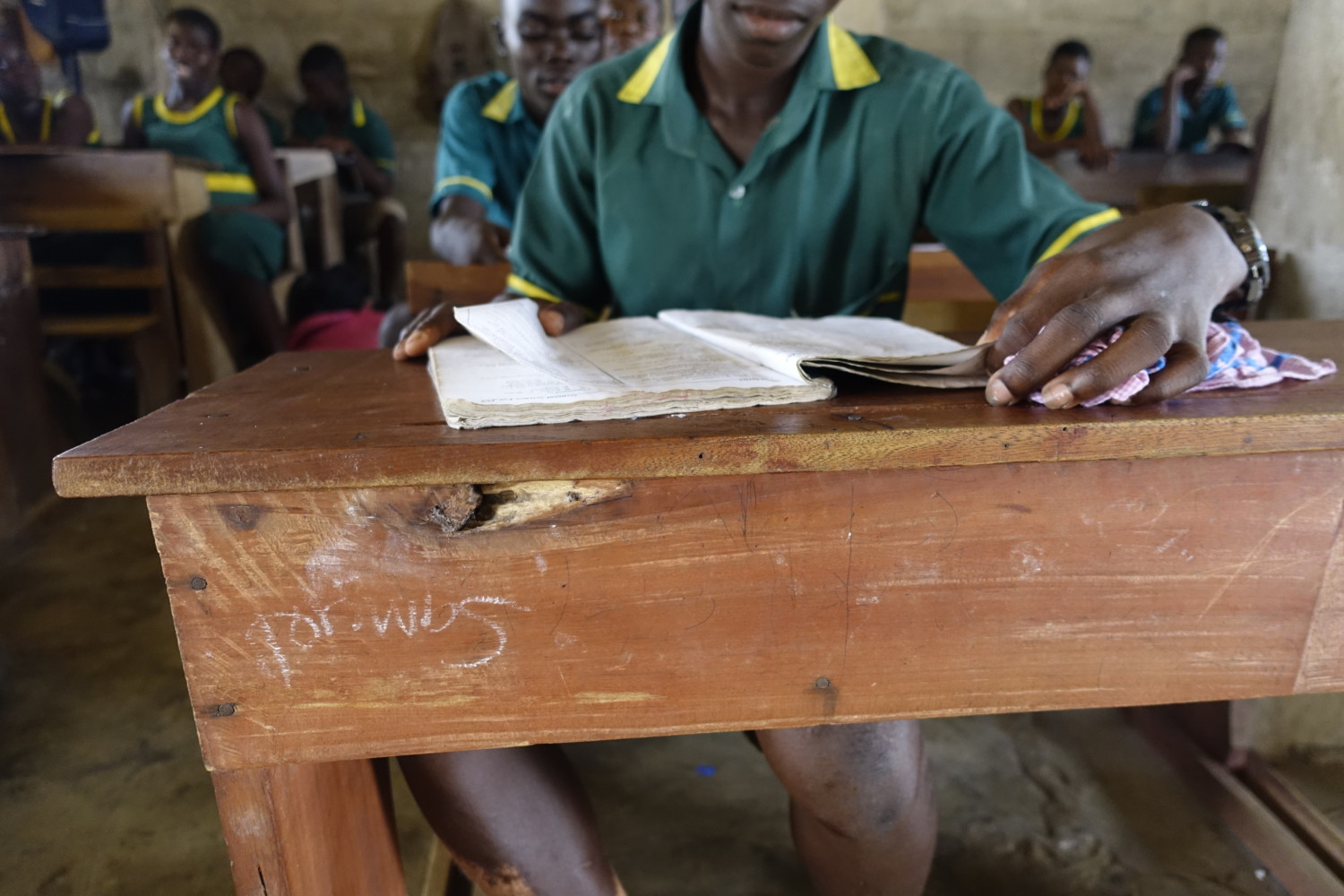 Three years ago Kofi*, then 13, had completed his time at the Challenging Heights Hovde House. He was ready to go home and continue on his path to recovery with his mom and dad in Winneba. Now at 16, Kofi has excelled in school and is nearly at the top of his class.
Kofi had previously been forced to work as a fisherboy on Lake Volta and had never attended school. After spending time in our rehabilitation shelter, our teachers determined he was able to enter into primary class three (P.3). "When I first arrived at the shelter, I felt like maybe my opportunities were limited because the school was so small. I didn't know that they were preparing me. When I came to the mainstream school, I saw my opportunities open up, especially since I like a bit of competition with the other students," Kofi said.
He started schooling in P.3 at Challenging Heights School (now Friends International Academy). After the first exam, his teacher and the headmaster looked at his scores and promoted him to P.4. During this time, Challenging Heights was helping to support his mother with livelihoods support and provided him with school supplies which decreased the financial burden on his parents as they gained better financial footing.
The next school year, Kofi transferred schools. The teachers gave him the placement test for P.5, the class he was supposed to enter, and he passed with flying colours. So, they gave him the next test for P.6, which he again passed with ease. It was decided that Kofi would start the school year in Junior High School form 1 (JHS1).
While mathematics is where Kofi excels, his favourite subject is social studies. He really enjoys learning about current affairsand like using his own opinion to answer questions. This past year was particularly special for his social studies class as they followed Ghana's election. One area that he struggles in is Fante class, partly because his native language is Effutu. However, he doesn't let his struggles hold him back. He has worked with his Fante teacher to develop some strategies to improve, such as focusing on the phonetics of the words rather than just the spelling, which sometimes are different. With all of this, at the end of JHS1, he was 3rd in his class out of 62 students.
At home, Kofi is happy and comfortable. Most days he helps his aunt sell things in her shop, but he can also be found playing with his siblings and neighbourhood friends. However, he enjoys doing his homework the most.
"My vision in life is to succeed," Kofi said. "I want to prove to the world that kids who were on the Lake [Volta] can succeed if given the opportunity."
Kofi's plans for the future involve passing his BECE at the end of JHS3 and continuing onto Senior High School (SHS). He hopes to get a scholarship so that he can go onto university, where he plans to study medicine and become a doctor. If medical school doesn't work out, Kofi has a back-up plan: he'll continue to university and then enter the police force.
When he was working on Lake Volta, Kofi didn't have any idea of what the future might be, other than fishing. Now, he sees his future as very bright. "I want everyone to know that through Challenging Heights, children can succeed and that there are other children out there that need help."