Challenging Heights set to end child trafficking in 5 years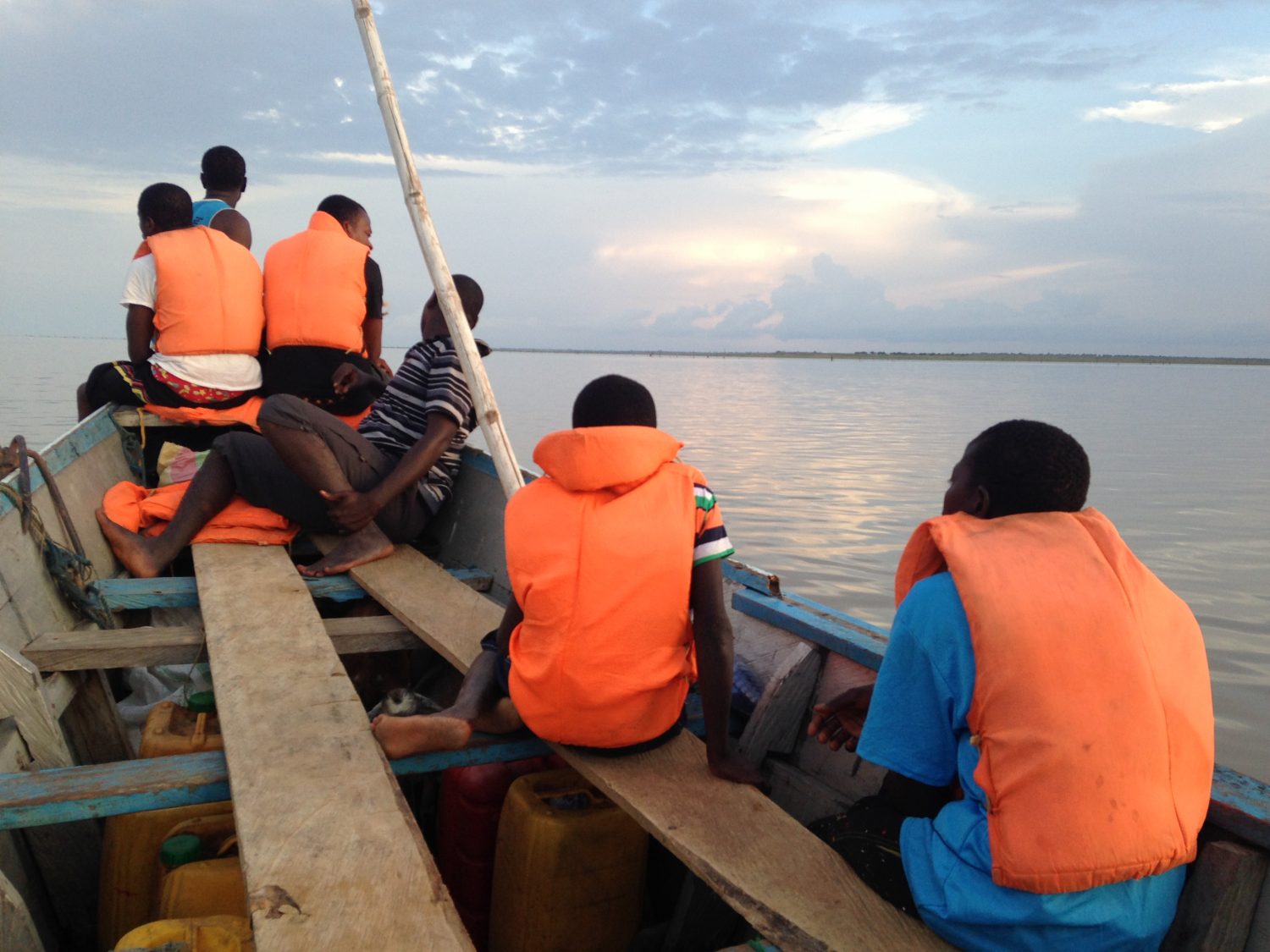 We at Challenging Heights have reached a crucial point in our history. For the past 12 years we have spread our efforts among a variety of programmes, all with the goal of making an impact on child trafficking in Ghana. Today, Friends International Academy, formerly Challenging Heights School, is a community institution and example for all schools in Winneba with its anti-corporal punishment policy and sustained 100% graduation rate. The opening of the CH Cold Store last year had brought new financial opportunities and security to the women of Winneba and the surrounding communities. With a sense of accomplishment in those areas were are setting our sights on an ambitious new goal.
We plan to end child trafficking in Ghana's fishing industry in five years, and child slavery in 10.
We have identified nine objectives that fall under three programming areas that will help us to achieve this goal.
Rescue and Recovery
This is an area that we know that we excel at currently. We have rescued more than 1,500 children and more than 400 children have received rehabilitation care at the Challenging Height Hovde House shelter. However we want and need to do more to achieve our goal.
Our main objectives for our Rescue and Recovery programme are a reduction in the number of trafficked children on Lake Volta, all rescued children receive high-quality rehabilitation before reintegration with a loving family, and that family life is good for all reintegrated children, their caregivers and siblings.
We have plans to steadily increase the number of children that we rescue over the coming years. We will continue to run our shelter at the high standards of care that resulted in it being rated the number one shelter in Ghana by the US State Department. In fact, with the increase in the number of children that we plan to rescue we will need to expand our facilities there. Finally, to ensure that family life is good for all reintegrated children, we will continue our current programme of advising and supporting the children we reintegrate and will be folding our previous livelihoods programme into the reintegration support more seamlessly.
We know that it is not possible for us to reach all of the children who have been trafficked to Lake Volta alone, which is why we are partnering with other non-governmental organisations in Ghana to support their rescue and recovery efforts. Our shelter has rarely reached capacity based on our rescues alone, and so we are providing our rehabilitation services to other NGOs as well.
By the end of the next five years, we plan to have rescued a total of 700 children from Lake Volta, have rehabilitated 1,000 children in our shelter, and support 4,900 children, their caregivers and families.
Prevention
In order to end trafficking, we will need to do more than just bring back children from Lake Volta. We will need to actively pursue prevention of trafficking by tackling the root causes that leads a family to traffic their child and to work with the government so that criminal consequences are a deterrent.
Our main objectives for our Prevention programme are to tackle the root causes of trafficking with a prevention programme in and around Winneba, and to work with the government to ensure prosecution of traffickers.
Eliminating all of the root causes of trafficking would be an impossible task for any organisation, which is why we are focusing our attention on some of the main causes that we have identified, such as poverty, naivety and family separation. We are actively seeking partnerships with other organisations to effectively address the causes that we don't have the capacity to commit to.
Additionally, the current number of trafficking investigations and convictions has made trafficking a low-risk and high-reward activity. We want to work with the government to focus their attention and efforts on enforcing the laws that are already on the books, so that traffickers and slave masters know that there are consequences for their actions.
We will count our success with a measurable reduction in the root causes of trafficking in the communities where we work, and knowing that Ghana's government does all that it can to prevent trafficking, reduce slavery, and prosecute traffickers and slave masters.
Advocacy
In the past much of our advocacy efforts have focused on influencing national policy and to a lesser extent on changing attitudes. Ghana largely has the legal infrastructure to address trafficking and modern slavery from a national level, and we need to focus more of our attention on the social norms around trafficking.
Our objectives for our Advocacy programmes are that the Ghana public is actively opposed to child trafficking and supportive of child rights, that anti-trafficking NGOs work together, global best practices are developed and used in Ghana, and there is a deeper understanding among stakeholders of the nature, prevalence and solutions to trafficking in Ghana's fishing industry.
We are already quite skilled with our communications, but will need to step up our efforts and target and plan our messaging more effectively. We're reaching out to both NGOs in Ghana and abroad to built support and plan actions to reaching the goal of ending trafficking. Research both using the data and files that we have as well as out in the community are being planned and in the works for the coming years for all interested and involved to better understand modern slavery in Ghana's fishing industry.
In five years' time, we plan that 80 percent of Ghana will oppose trafficking, 80 percent of anti-trafficking NGOs in Ghana agree that we are good partners, that we have established a global network of 120 anti-trafficking NGOs, and that one piece of research has been published each year.
All of at Challenging Heights are excited and energised by this new goal and focus. We know we are setting an ambitious goal, but we believe it is achievable. However, we can only do it with the help and support of our friends. If ending child trafficking in Ghana is something that you would like to be a part of, we would encourage you to become a monthly sponsor or get in touch to find out other ways you can help.