Microgrants support families of reintegrated children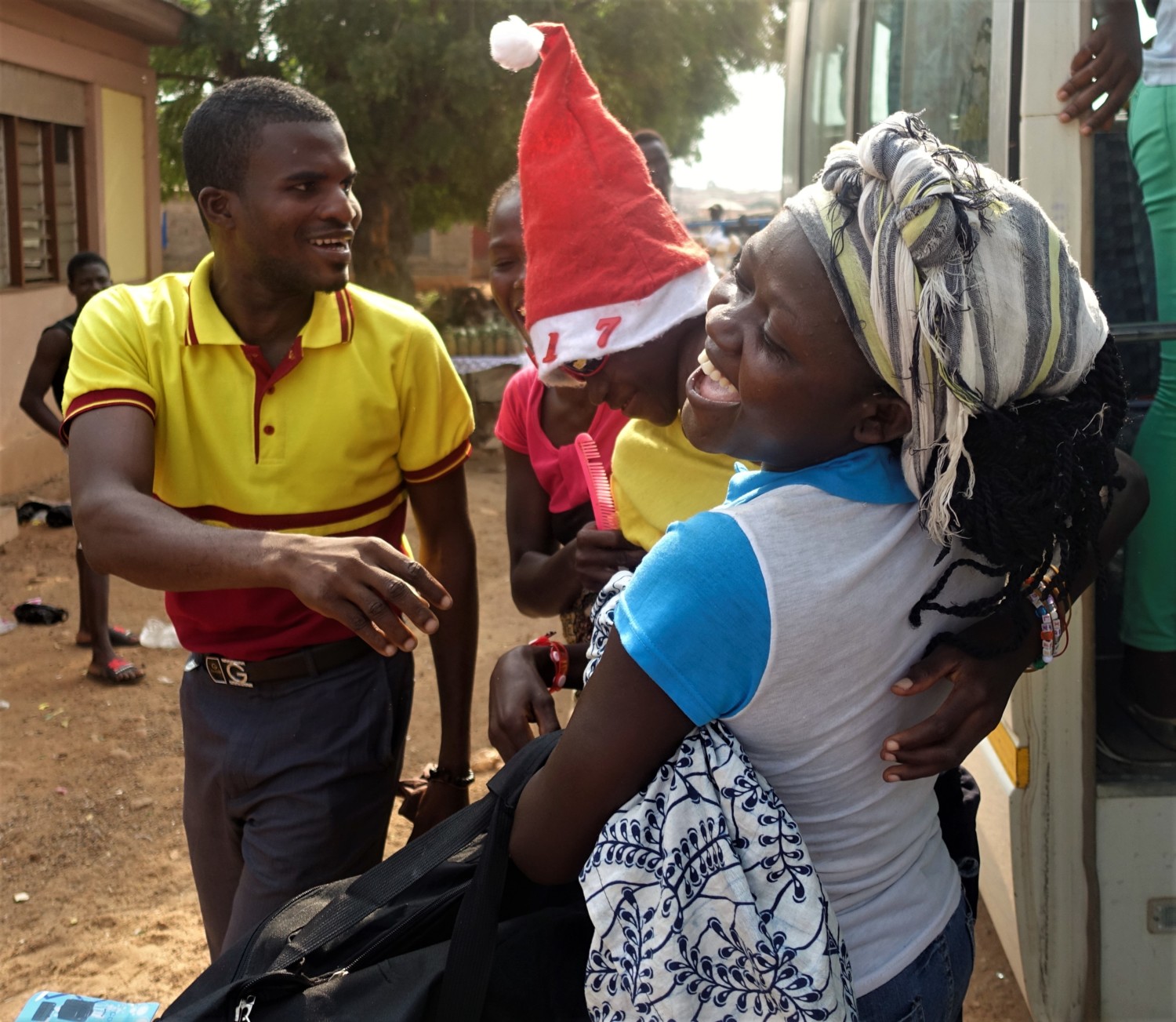 Once we have rescued children from Lake Volta and they are recovering at our Hovde House shelter, our reintegration team works on tracing their families. During this research and investigating, the underlying reasons for why the family sent their child away come to light, and frequently that reason is the inability to provide for their children. So, when we prepare the family for the child's reintegration, we provide them with a microgrant to ensure financial stability going forward.
These microgrants can take a variety of forms, but ultimately we ask the woman in the household what kind of enterprise she would like to pursue. We specifically target the women of the house because studies show that women invest more into the family than men and men often already have some kind of manual labour profession. Most often, they are interested in smoking fish and selling it, but sometimes they want to make soap or bread or sell sodas and biscuits at their shop. Once they have determined what it is that they want to do, we purchase the materials they need for their enterprise, be it fish, flour, soap bottles or bulk soda packages, and provide the goods as their microgrant.
Two of Mary's grandchildren were reintegrated in August. When they arrived home, she pulled them close into an embrace and her eyes welled up with tears. She was grateful for their return, but knew that they were vulnerable to being re-trafficked by their mother if she wouldn't be able to keep them in school. We provided her with a microgrant of fish from the CH Cold Store, which Mary smoked and sold and she has used the profits to pay for the school fees for her grandchild and buy more fish to keep them there. With the financial support from Challenging Heights and support from the children's aunt and uncle, Mary is able to ensure that they are on their way to success.
Fighting modern slavery on Lake Volta takes more than just rescuing children from the fishing boats and villages. Their families need to know that they are in a position to provide the best possible life for them upon their return and our livelihoods programme is able to make that happen.
Rose has received two microgrants from us in the form of dried maize, which she mills and sells the cornmeal. Through the microgrants, she has increased her monthly income to 500 GHS, which allows her to pay for the school fees for all 8 of her children and the children she fosters. Before the microgrants, two of her children were unable to attend school and she was not able to foster children, either, because of the financial burden.