James Kofi Annan addresses U.N. to mark #EndSlavery day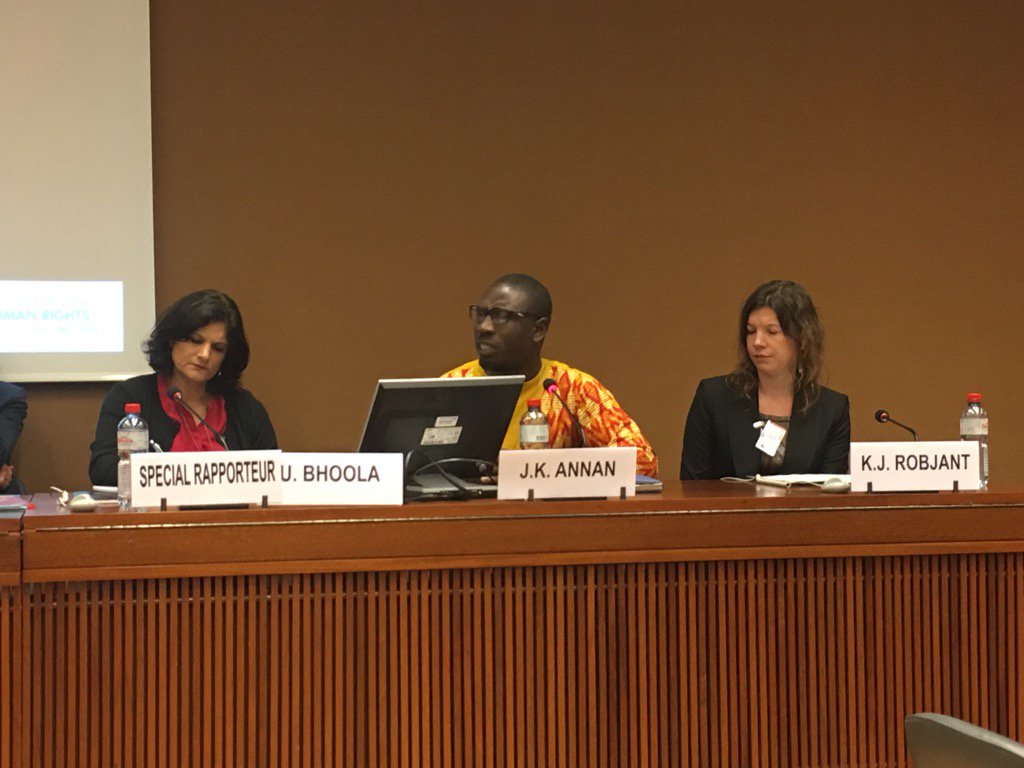 Each year, December 2 marks the International Day for the Abolition of Slavery. This year, James Kofi Annan, the president and founder of Challenging Heights was invited to participate in a panel hosted by the U.N. Voluntary Fund on Contemporary Forms of Slavery titled, "Revealing the Child Faces of Modern Slavery."
James spoke about his life story, having been trafficked at age 6 and escaping seven years later to then pursue his education. His story is one that truly does put a face on the problem of modern slavery.
"Each time I made a mistake as a child fisherman, I was tortured," he told the room. "I escaped, but there are so many children still stuck in slavery. This is why I created Challenging Heights, rescuing one child at a time."
So far this year, Challenging Heights has rescued nearly 30 children from modern slavery on Lake Volta and our team is set to go on another rescue mission at the end of this week. Between the children we have rescued and partnerships with other anti-trafficking organisations, nearly 100 children have passed through our rehabilitation shelter this year.
However, in spite of the encouraging work that NGOs like Challenging Heights are doing to end slavery in Ghana, the government's response and actions to end trafficking have been abysmal. The 2016 Trafficking in Persons Report from the US State Department placed Ghana on the Tier 2 Watchlist for the second year in a row, because of the low number of trafficking investigations and the lack of convictions. Though there are laws in place ensuring the criminality of trafficking, enforcement simply is not happening on the government's part.
"The time to act is now. Everyone in this room has a part to play," James said at the panel in Geneva. We couldn't agree more.