Workshop for practitioners on Guidelines for Children's Reintegration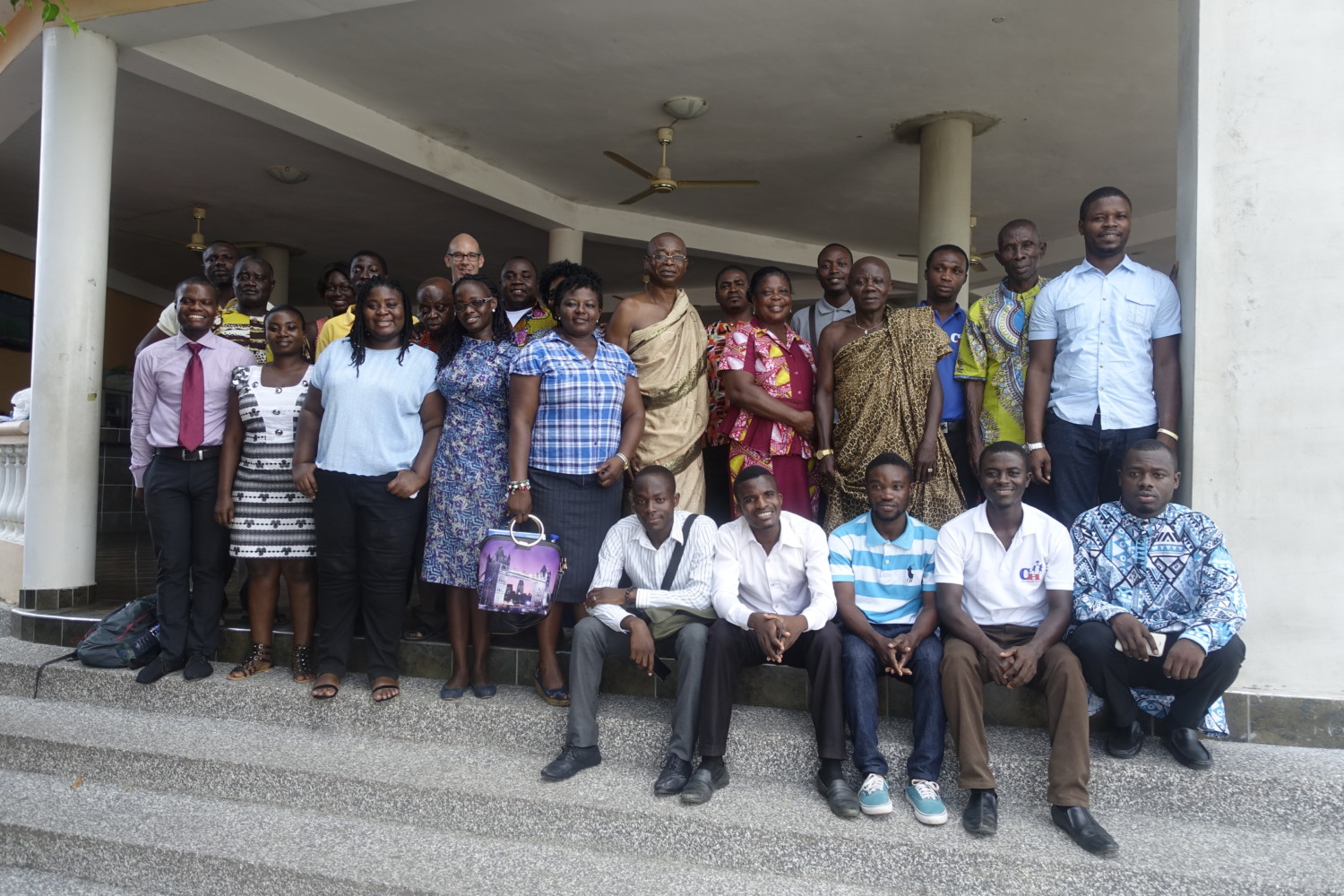 Earlier this year, Family for Every Child released the Guidelines on Children's Reintegration, which Challenging Heights had a part in producing. In September, we hosted a workshop for the policymakers, with the intent to share knowledge with the people who are setting the direction of government policies and major organisations within Ghana. Last week, we met with the practitioners to share the Guidelines on Children's Reintegration with those who are on the ground and doing the work of reintegrating children.
The workshop, organised by our Advocacy Officer Akua Boatemaa Duah, was attended by 34 people from 26 different organisations, ranging from other anti-trafficking NGOs to members of the Department of Social Welfare to community members and traditional councils. We presented them with the guidelines as a tool to use when reintegrating children that have been separated from their families, particularly by being trafficked.
The participants participated in a lively discussion around the guidelines, determining how to best implement them in their individual work and how to collaborate with the other organisations in the room better. Everyone was committed to working together to combat trafficking and modern slavery, the question became how to best work with each other to achieve that goal.
The Guidelines on Children's Reintegration were developed by Family for Every Child, a network of organisations around the globe committed to protecting children's rights. They were created with help of 14 different organisations and agencies, and endorsed by 14 more, through interviews and and input from 127 individuals, including children themselves. The dissemination of these guidelines was supported by Family for Every Child.