Rescue: A day on Lake Volta; 2 more boys will go to school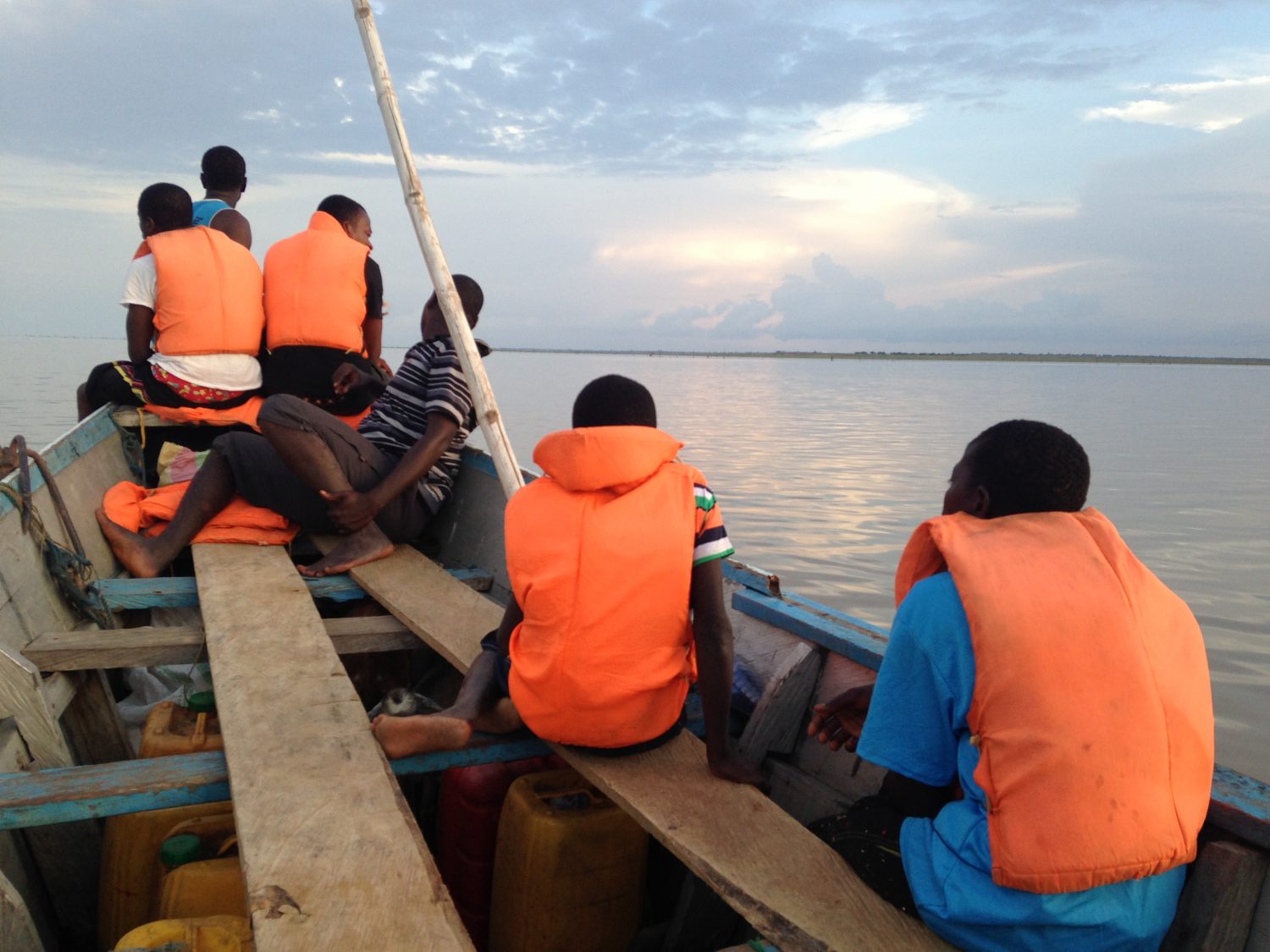 The first day the field team was set to ship out in the Jeff Kashden Express in search of children trapped in hazardous slave labour on Lake Volta started bright and sunny, but quickly, the skies darkened and clouds opened. A massive storm rolled in to Yeji and the team's launch, which should have begun by 8:30 a.m., was delayed until about 1 p.m.
The decision was made for the boat to travel to the farthest area of Lake Volta where children in question were thought to have been staying. It took more than three hours to get to a very small village where the team believed three children to be. While the skies began to clear by late afternoon, much of the trip had been rainy, with gray skies and strong wind. The field team wrapped up under fabric and piled near the front of the boat to keep it from rising too high as it glided along the water.
Those three children in question were not in the village, yet as the sun began to set, the families who did live in the straw thatched structures allowed the Challenging Heights field team to use their kitchen area, utensils and sleep in their extra beds.
As morning light rose, the team geared up and headed out to the next village, where they thought those children would be.