Ghana Minister commits to expand LEAP benefits after our research finds room for improvement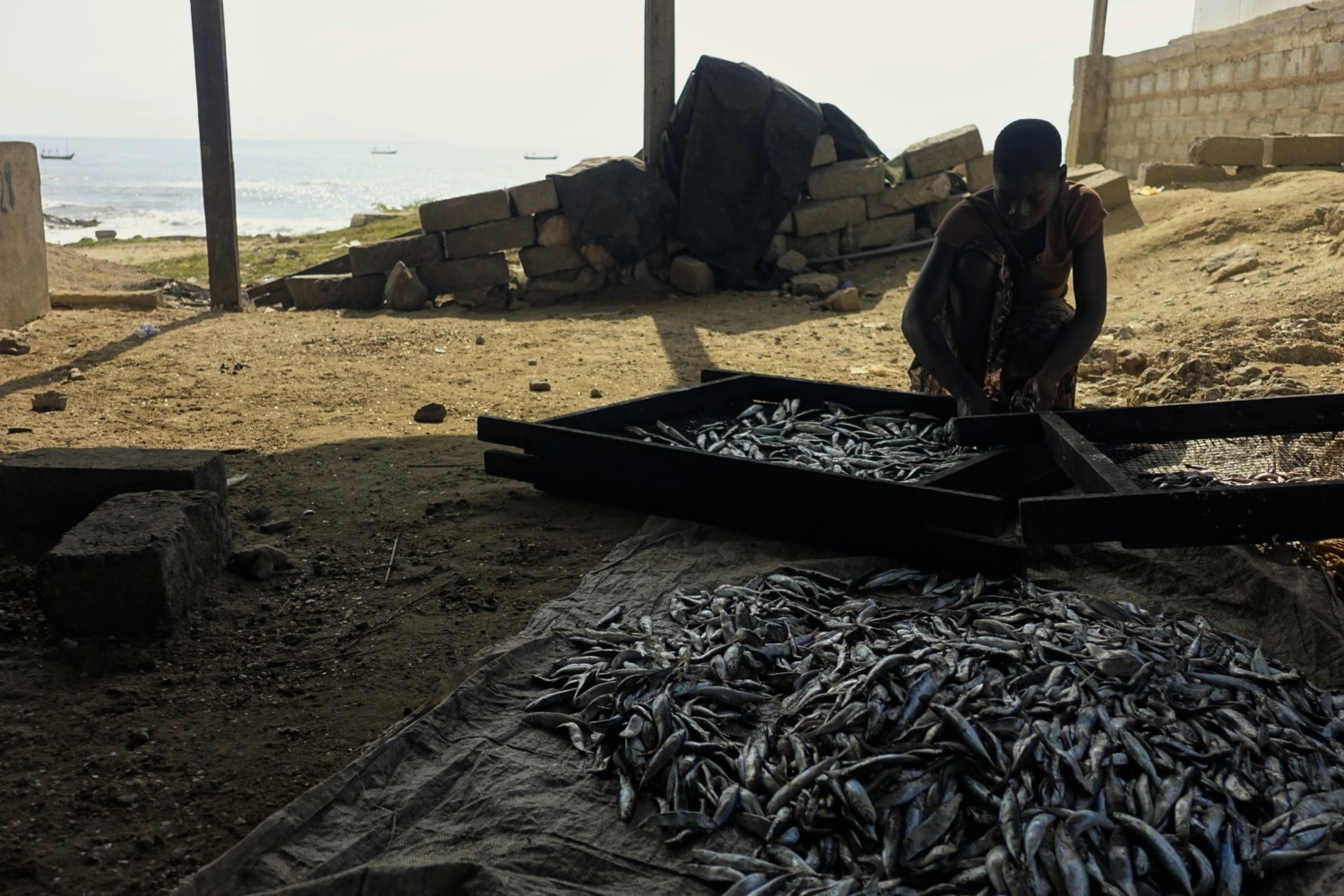 "I hope that my appeal will be granted so that together we can create a country safe for all children while enabling all children to enjoy their basic rights to education and proper parental care and support."
This passionate request was made at the press conference launch of Challenging Heights-led research on Ghana's Livelihood Empowerment Against Poverty (LEAP) Programme. Challenging Heights president, Dr. James Kofi Annan, discussed the benefits, but also shortfalls in LEAP. It was met with positive response by Hon. Nana Oye Lithur, Ghana's Minister of Gender, Children and Social Protection.
LEAP is a Government of Ghana cash transfer programme, which was introduced in 2008. It is implemented by the Ministry of Gender, Children and Social Protection. As of November 2014, the LEAP programme had reached 90,000 families in all 10 regions of the country, with the aim of reducing extreme poverty in Ghana.
In November 2013, Challenging Heights led an in-depth research project concerning LEAP, with support from Family for Every Child and the Centre for Social Protection (CSP) at the Institute of Development Studies (IDS) in the UK. This research was part of a wider study on the linkages between social protection programmes and children's care in Ghana, Rwanda and South Africa.
Our research shows that LEAP has positive impact on the wellbeing and care for children, but these advantages can be increased if some changes are made. Issues like delay and irregularity in payment need to be addressed. We also expect that removing the current cap of only providing cash for four eligible household members would greatly benefit Ghanaian families.
Challenging Heights calls on the Minister of Gender, Children and Social Protection (MoGCSP) to remove the current cap of four family members per household receiving LEAP benefits, which would make LEAP accessible to anyone who needs and qualifies for LEAP assistance in Ghana.
We also ask the Minister to prioritize expansion of LEAP to all coastal areas of Ghana, including the Effutu Municipal and Awutu-Senya District, which are areas Challenging Heights serve, and they do not currently receive LEAP benefits. These coastal regions are deep in poverty, giving rise to horrendous child labour and child trafficking situations.
We want the minister to ensure that payment of cash under LEAP is done as expected, promptly and frequently. Our field research shows that existing beneficiaries of LEAP "sometimes …wait for four months before [they] receive the money."
If all family members are able to receive benefits (instead of just the current limit of four), our research shows that children in particular would feel positive effects, "as they are more likely to live in larger households."
We also expect that steps will be taken to curb corruption when it comes to government workers doling out LEAP benefits.
Minister Lithur responded to our concerns before she shared her own speech. She said LEAP will expand from helping 90,000 families to 150,000 families and her department plans to strategically focus efforts in areas that need the most help, especially increasing services offered to the coastal communities we requested. She says they will focus on the coastal belt, especially women who are pregnant and have children under two. Also, Lithur's department plans to remove the household cap, so that all beneficiaries can be helped. LEAP benefits will increase so that the minimum amount paid to each household will be 88 Ghana cedi, as soon as the Minister of Finance signs their funding request. The government has plans to change their benefit distribution process to become e-payments. Lithur explained that doing biometrics and paying beneficiaries electronically should cut back on corruption and increase integrity.
After speaking, Lithur and James Kofi Annan took questions from eager media. Both parties smiled widely together.
We are pleased with commitments made by the minister, and we look forward to seeing how the promises are implemented to improve the lives of families and children in the communities we serve.