CCPC Member Becomes Influential In His Community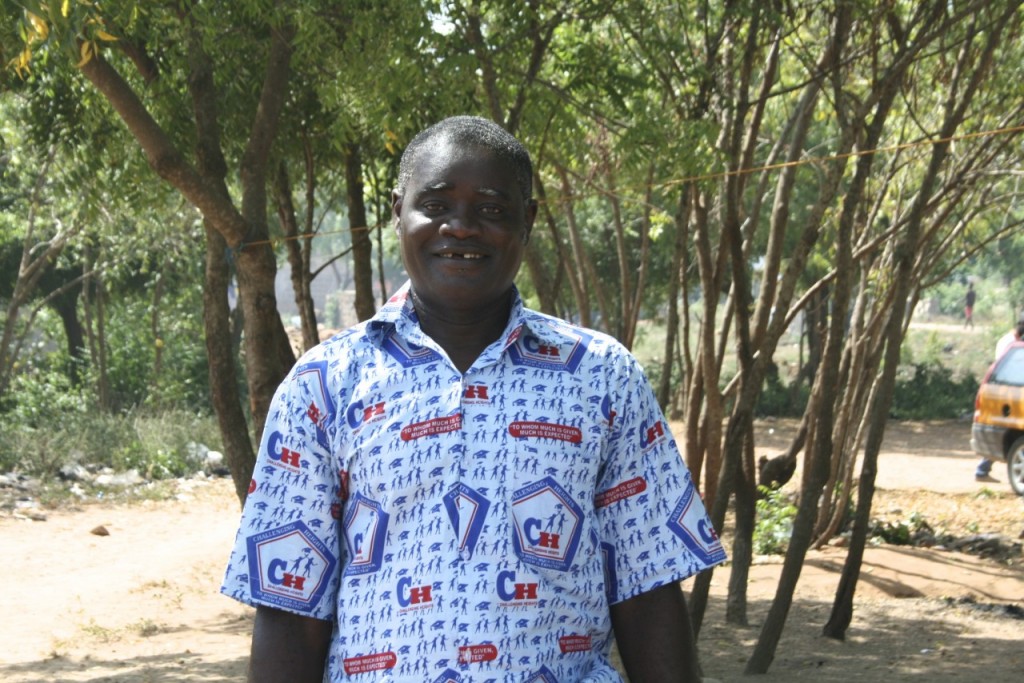 Packed into a car in the middle of the night, 25 confused and scared children were unknowingly being sent to Yeji to work on Lake Volta. Just as they were about to start their journey from Senya, the vehicle is flagged down and a Community Child Protection Committee (CCPC) member of Challenging Heights (CH) intervenes.
Mr. Quansah received a call for assistance from his fellow CCPC colleagues and he wasted no time ensuring this bus would not leave Senya. Mr. Quansah entered the bus, counted the number of children, and made sure each one safely exited the vehicle and were reunited with their parents. He then worked with Challenging Heights to provide follow up educational support including books and writing materials, for the children. The success story continues, as all 25 children are still attending school and living happily with their families.
This is just one of Mr. Quansah's successes being a part of the CCPC but one he is most proud of. He has been working to prevent child trafficking in his community since 2011. His passion and enthusiasm in protecting children in community has made him influential in his hometown of Senya. People feel comfortable confiding in Mr. Quansah- who always ensures proper action is taken.
Mr. Quansah takes pride in being a part of the CCPC because it gives him the chance to protect children in his community while also helping educate children and their parents giving them a better future. He has personally experienced working on the lake and says he doesn't want children to go through the same thing he once did.
Becoming part of the CCPC gave him the opportunity to know why people traffic children and to be in a position to stop it, a position we are also grateful for. He is excited for the future of Challenging Heights because he believes that CH can be the one of the greatest organization in rescuing children from child trafficking and providing educational support. CCPC members and other community members like Mr. Quansah are vital in CH work to ensure no children are sent to Lake Volta.
When Mr. Quansah is not busy following up cases, making guest appearances on our radio programme, or stopping busses, you just might find him working on his farm or laughing and talking as he visits his friends.