30 children reintegrated with families after surviving slavery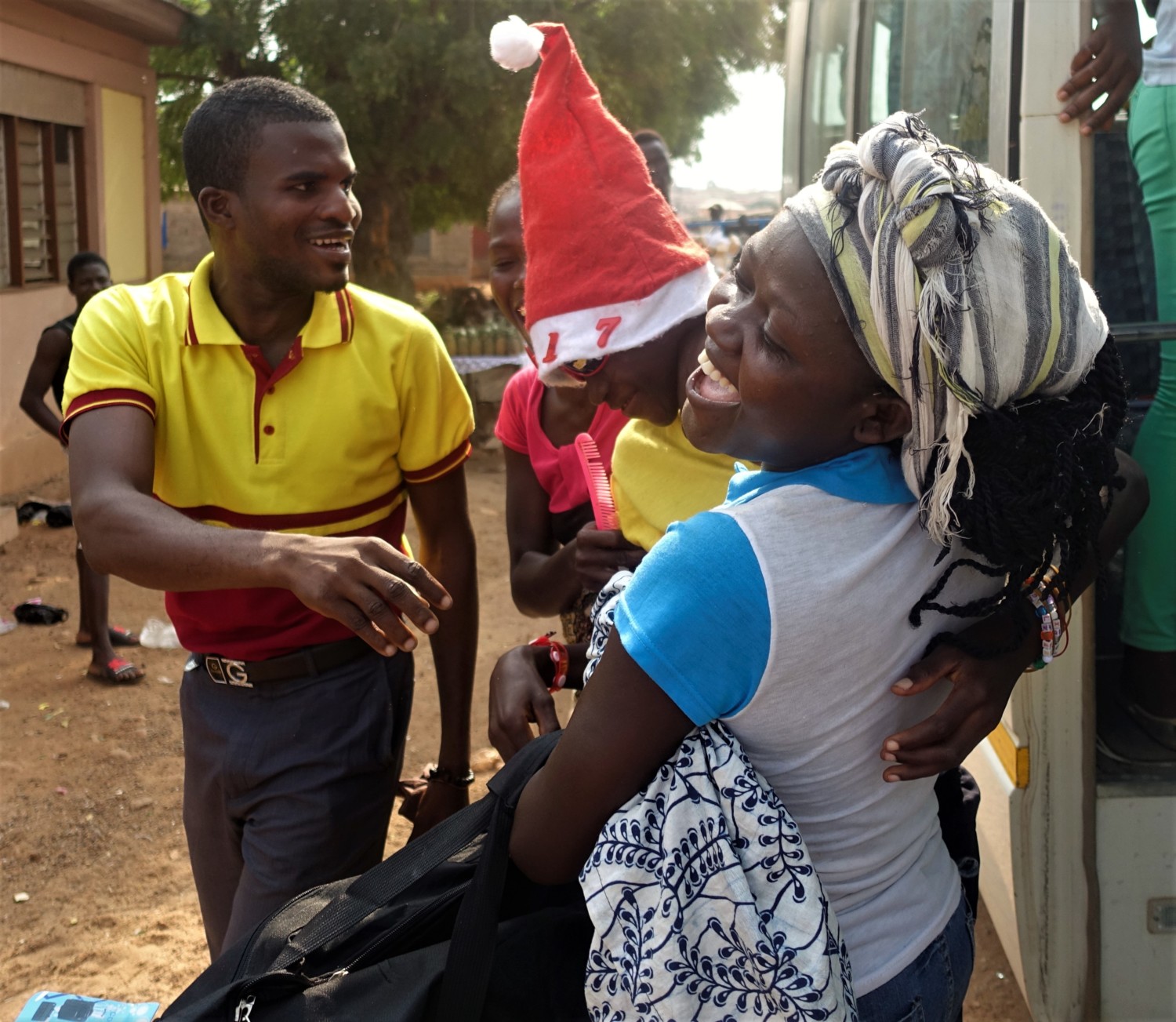 Last month, Challenging Heights and their partner Mercy Project reintegrated 30 children with their families after they completed the recovery care programme at the Challenging Heights Hovde House.
The children spent an average of six months at the rehabilitation shelter, where they received therapy, counselling, basic literacy and numeracy education, health care and nutritional care. A number of the children came to the shelter with health problems ranging from bilharzia to wounds from being beaten to malnutrition. With support from the local hospital, all of the children were in excellent health and enrolled in the National Health Insurance Scheme on reintegration day.
Nearly all of the children had spent multiple years on Lake Volta, where they were forced to cast and drag large fishing nets, dive to untangle them, scoop water from the boats and perform domestic chores. For many, their days lasted nearly 18 hours, every day of the week and they survived on a single meal for the day, often just enough to get by. All of them experienced some kind of abuse, typically verbal abuse and often physical abuse.
Prior to reintegration day, our reintegration team spent months tracing the families of the children and preparing them for when the children would return home. The week before reintegration, our recovery team met with the caregivers to share with them information about how children experience trauma and how it can affect family ties. They also talked about financial planning strategies to save money for the future. All the the caregivers were asked what kind of livelihoods support they would like to receive in the form of in-kind goods to sell and our team got to work to procure the goods for them.
On reintegration day, our bus was loaded up with the children who would be returning to Winneba and the surrounding communities and their belongings. We set out and made our rounds to each of the children's homes where they were greeted by their families with smiles, hugs, handshakes and shouts of joy.
In the coming weeks, our reintegration team will be back at the children's houses, helping to enrol them in school and apprenticeships and providing them with the necessary materials for them to be successful. We'll also follow up to provide advice and support in the coming years to make the transition as smooth as we can.
We're excited to watch as these young people grow and and succeed in their new, free lives.