From modern slavery to second chief mechanic apprentice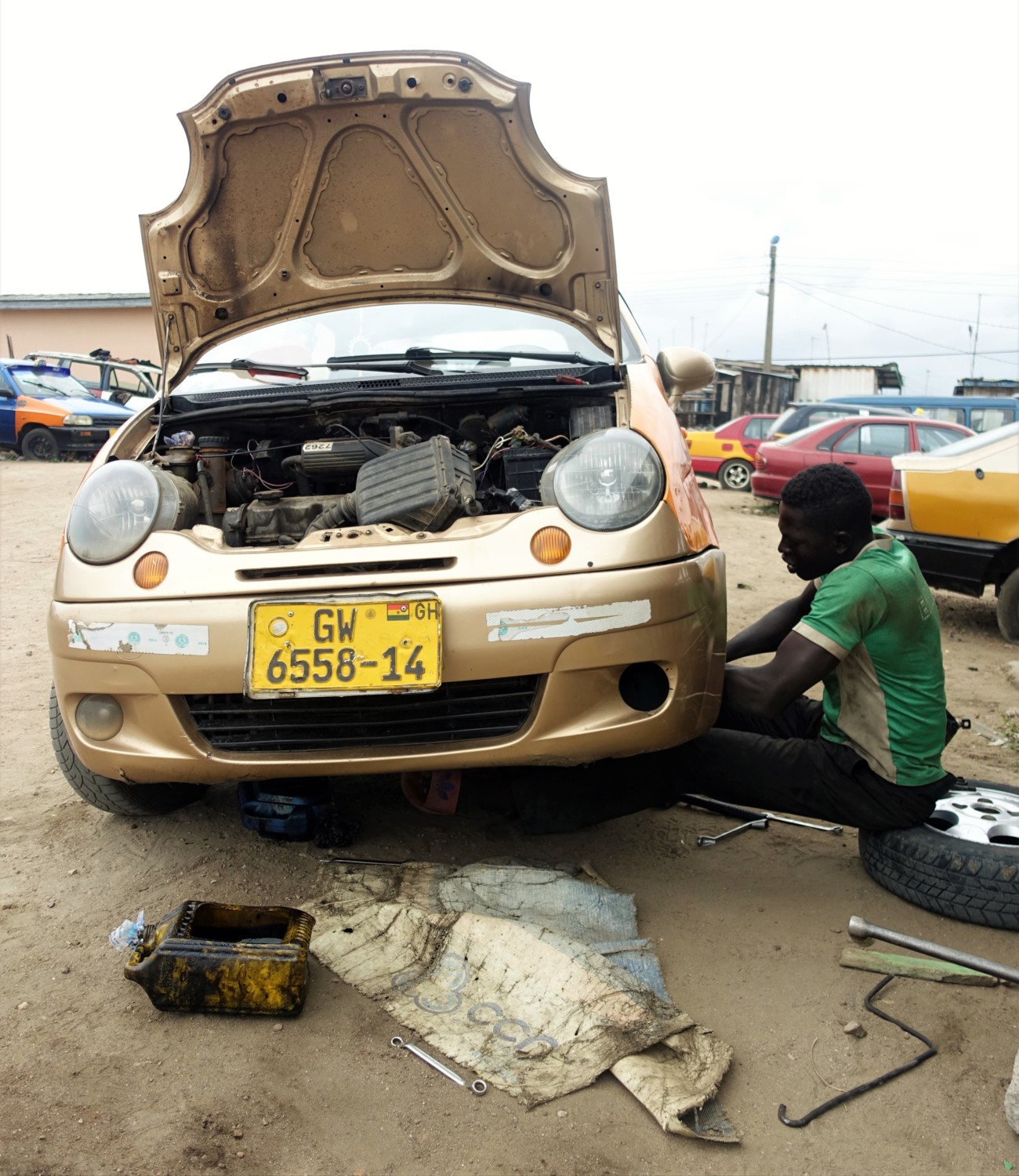 Kwame props the hood of the taxi up and bends at the waist to reach into the engine. He fiddles with the wrench loosening parts to get to the thing that is causing the problems. A fellow apprentice works alongside him, helping him and asking questions that Kwesi is able to easily answer. In the year and a half since being reintegrated, Kwesi has risen from his start as an apprentice to being the second chief apprentice at this mechanic's shop. He's learning a lot of skills and how to diagnose a multitude of problems on all of the taxis that are regularly brought here to be serviced, and he hopes to one day own his own mechanic shop.
It was two years ago that Kwame was rescued by Challenging Heights. At 15 he had been working on Lake Volta for nine years already, casting and dragging nets, diving to untangle them when they got caught in the tree stumps and even selling the fish from 4 am to 10 pm everyday. His uncle had told his mother that he would put Kwame in school, which seemed like the best option at the time. She was struggling to provide for her nine children. It wasn't until Kwame arrived at Lake Volta that he realised he wasn't going to be going to school.
He found some solace when his brother and cousin joined him on the Lake, but was not happy that they too would have to endure the brutal treatment he was experiencing. However, it was the stories of his cousin nearly drowning that made their way back to his aunt that prompted his mother to come to Challenging Heights for help. We were able to rescue Kwame and his family members, after which they were brought to the Hovde House shelter for our recovery programme.
After successfully completing the programme, we reintegrated Kwame with his mother, a traditional medicine maker, and his father, a fisherman, in Winneba. Kwame was enrolled in the mechanic apprenticeship, where he has excelled. We know that he will be able to achieve his dreams of opening his own shop in the near future.