Challenging Heights shares Children's Reintegration Guidelines in Ghana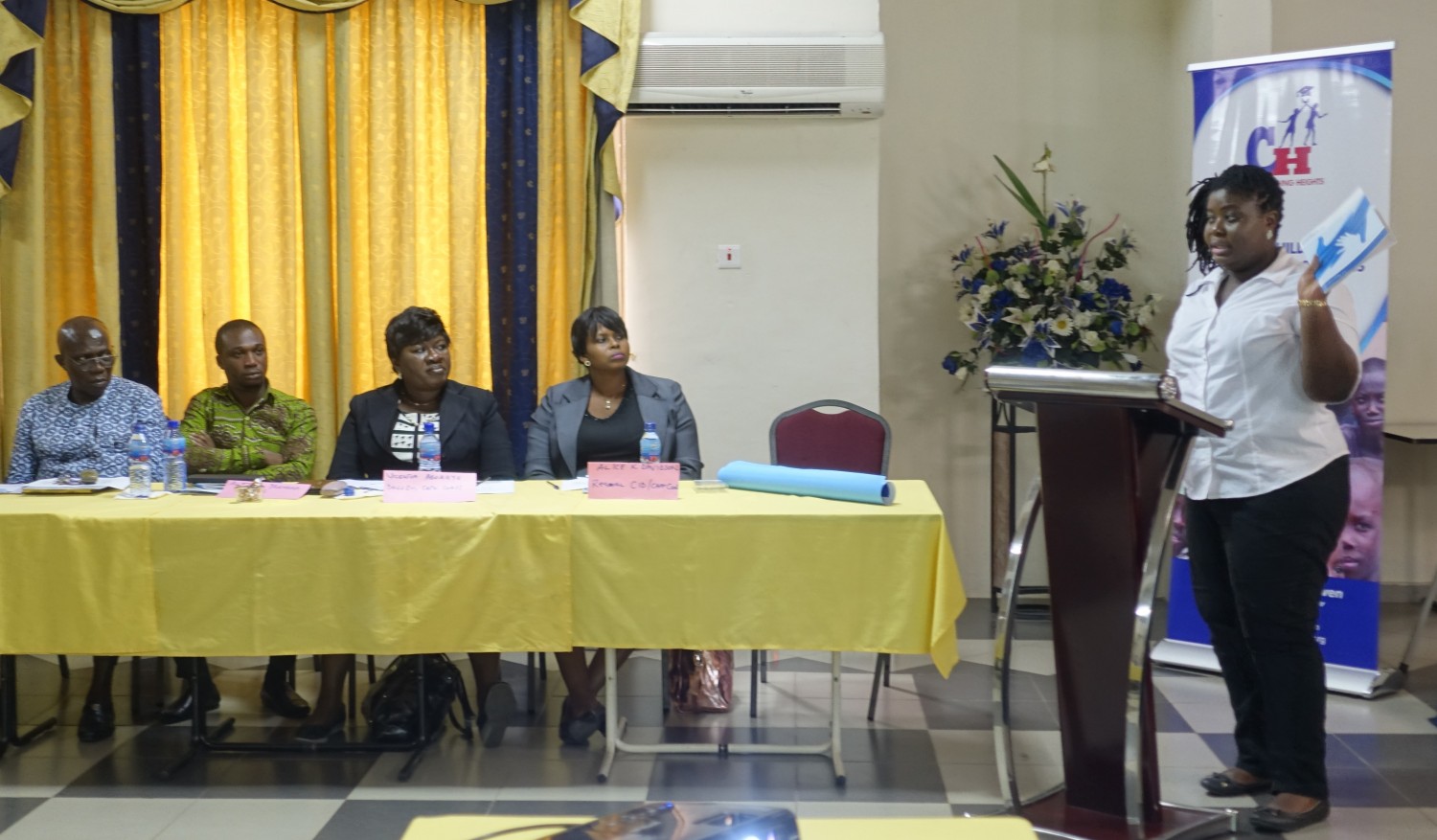 As a part of the launch of the Children's Reintegration Guidelines from Family for Every Child, Challenging Heights called together policy makers and influencers from across various sectors to present the guidelines and collaborate on how to implement the guidelines.
"What we want to do is improve the effectiveness of getting children back into their families," Jonny Whitehead, Director of Challenging Heights, said.
The attendants of the workshop included representatives from UNICEF, Mercy Project, Free the Slaves, Ghana's Department of Social Welfare (DSW), Ghana's Domestic Violence and Victim Support Unit (DOVVSU), Ghana's Criminal Investigation Department for the Anti-Human Trafficking Unit, the International Organisation for Migration and the Canadian Fund for Local Initiatives who all have a connection to reintegrating children with their families and communities after being separated because of both emergency and non-emergency situations. There was a desire among the participants to create a standard to be used by all agencies that do reintegration, ensuring that all children receive a high standard of care, and these guidelines aim to inform that standard.
"These guidelines were developed because there are millions of children separated from their families, and as families break down, so does society," Pomaa Arthur, Recovery Manager at Challenging Heights said.
The Children's Reintegration Guidelines were developed by Family For Every Child, an international coalition of civil society organisations that aim to improve the lives of vulnerable children, using research, pooled knowledge and consultations with 158 children, 127 service providers and 66 agencies. The guidelines have been endorsed by UNICEF and 30 other organisations that address the well-being of children around the world.
These new international guidelines are broadly in line with forthcoming policy regarding children's reintegration from the Ministry of Gender, Children and Social Protection, according to Idduh Abdallah from UNICEF. Representatives from DSW concurred and stressed the importance of adapting the guidelines to a local cultural context and to support the new policy.
The participants ended the workshop with a greater understanding of the guidelines and a desire to ensure that the policy is inline with these new international standards, wanting to create a set of tools to ensure that the guidelines are easy to follow on the ground and suggestions on how to strengthen partnerships across sectors.
Challenging Heights is a non-governmental organisation based in Winneba that is dedicated to ending child trafficking and forced labour through social justice interventions and protecting children's rights since 2007.