Supporting safe schools through anti-corporal punishment training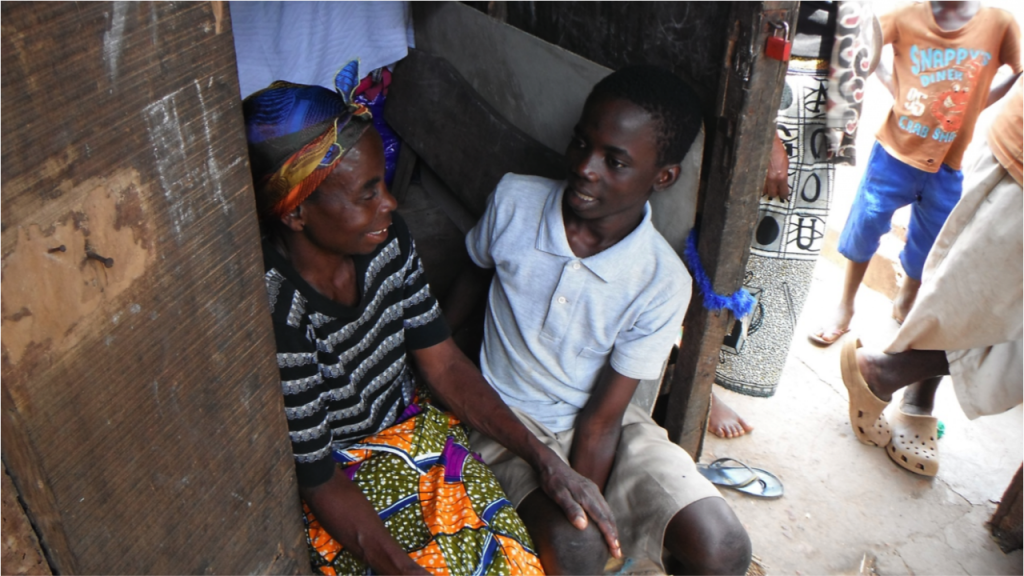 Challenging Heights School is now Friends International Academy! We are building on our success and responding to the needs of our community by broadening the scope of our commitment to children's rights to education. The success of Challenging Heights School over the last ten years has set it apart as a leader in education in Winneba and allows it to stand on its own. As our community's needs change and develop, we will continue to adapt with quality and innovative responses.
We're turning our attention to supporting children's education throughout Winneba and beyond, particularly by spreading the message that corporal punishment has no place in schools and working with teachers so that they can learn alternative discipline methods. Last week, in preparation for the new school year, our Advocacy Officer Akua Boatemaa Duah convened the teachers of Friends International Academy for a facilitated discussion about the use of corporal punishment in schools.
Many of the teachers, while having taught at Challenging Heights School which has a prohibition on using corporal punishment, were not totally convinced that giving up caning is the best avenue for teachers. Some teachers were hoping to find exceptions to the rule and felt that teachers are powerless against behavioural issues without a cane.
To begin the workshop, these teachers discussed their memories of school and how so often it was the actions of a teacher that determined whether it was a good memory or a bad memory. They discussed what makes a school safe and secure for children and came to the realisation that it is more than just the facilities that a school has that makes a school safe environment for children.
On the second day of the workshop, the participants discussed the differences between punishment and discipline and where corporal punishment falls in those categories. After examining the development traits and stages of children, they brainstormed appropriate discipline techniques for each age group.
The teachers came away feeling empowered to employ different discipline techniques, rather than feeling restricted by an anti-corporal punishment policy. They came to the conclusion through the discussions that caning doesn't change the children and that it's not the only solution for teachers to employ.
As we broaden our focus of the educational rights of children throughout Winneba and beyond, we'll be bringing this training to other teachers in the area. Children have a right to feel safe and secure in their schools and we look forward to working with other teachers to make this a reality for the children of our community.