Community Child Protection Committee comes to Immuna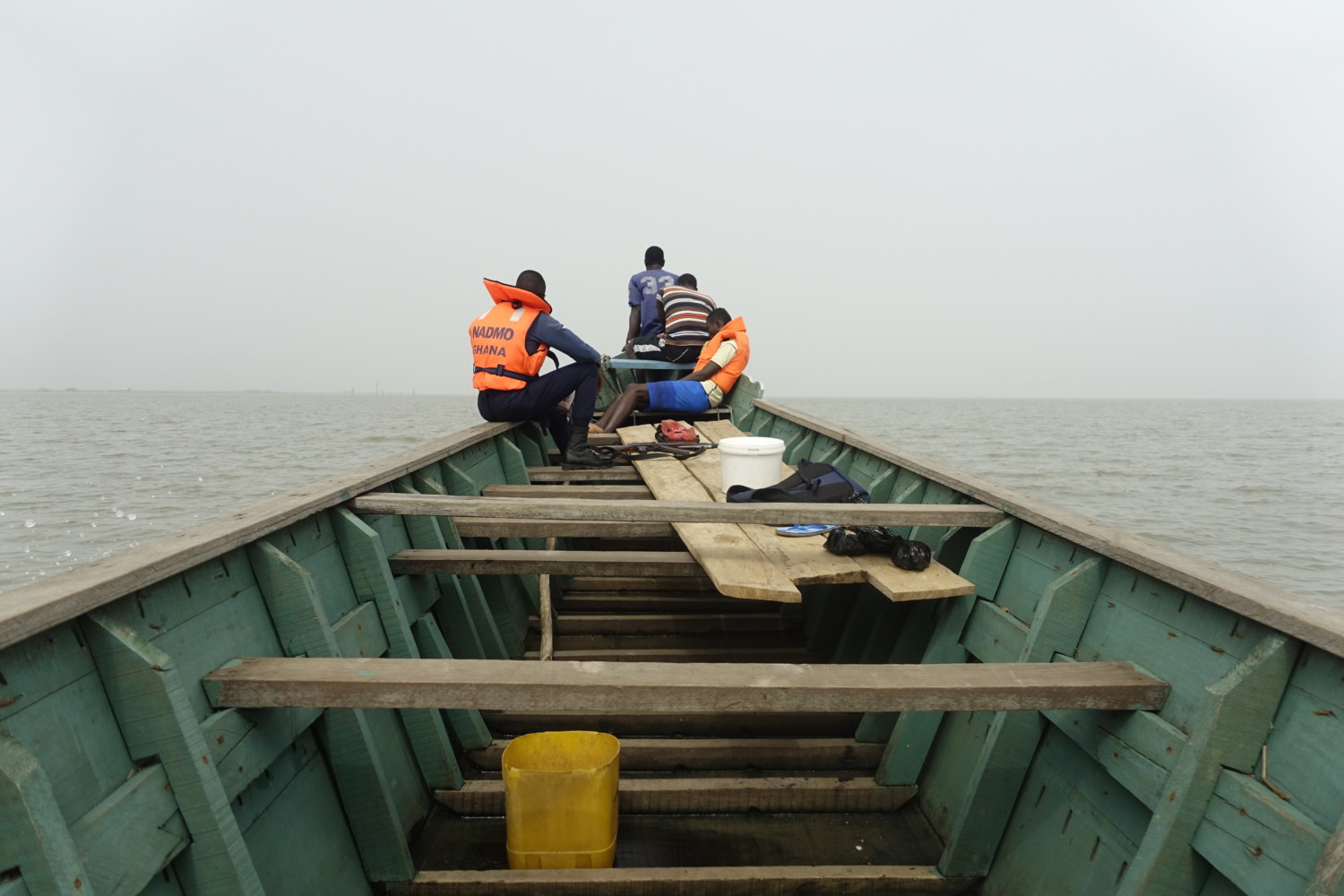 As the rate of trafficking has declined in Winneba, Challenging Heights has begun to expand into other communities along the coast that are major source communities for child trafficking to Lake Volta. This is seen in our increased work and presence in Senya and the recent training of a Community Child Protection Committee (CCPC) in Manford. Adding to that expansion is the initiation of a CCPC in Immuna, a small coastal community between Apam and Cape Coast.
The initial talks with local community members was extremely positive. The residents of Immuna expressed their desire for Challenging Heights to help them combat the trafficking problem in their community, and relayed that by their own estimations nearly 60% of children had been trafficked. They hoped that we would be able to do more for them in the future, including community sensitisations, checking the school rolls for missing children and eventually rescues.
Stephen Adoo, the Rescue and Community Outreach Manager for Challenging Heights, explained the operations of Challenging Heights, the general working of trafficking in Ghana and the role of CCPC's in both. The majority of trafficking in Ghana is done domestically, rather than transnationally, and so it is a uniquely Ghanaian issue that Ghanaians are in a position to respond to. The CCPCs are made up of respected community members such as pastors, imams, teachers, assembly men and even students in source communities. In collaboration with Challenging Heights, these committees work to keep children in school. When a committee member becomes aware that a child is missing, they are empowered to investigate a bit on their own to try and figure out if it is a trafficking case. They can then either help the child go back to school if they have not been trafficked, or reach out to Challenging Heights if they have been.
As we've seen the success of our anti-trafficking message in Winneba, with the number of cases dropping, we know that it is important to take this message beyond the town and into the villages where this problem still persists, but we cannot do it without the support of the local community members.