Reintegrating and reuniting 10 survivors of child slavery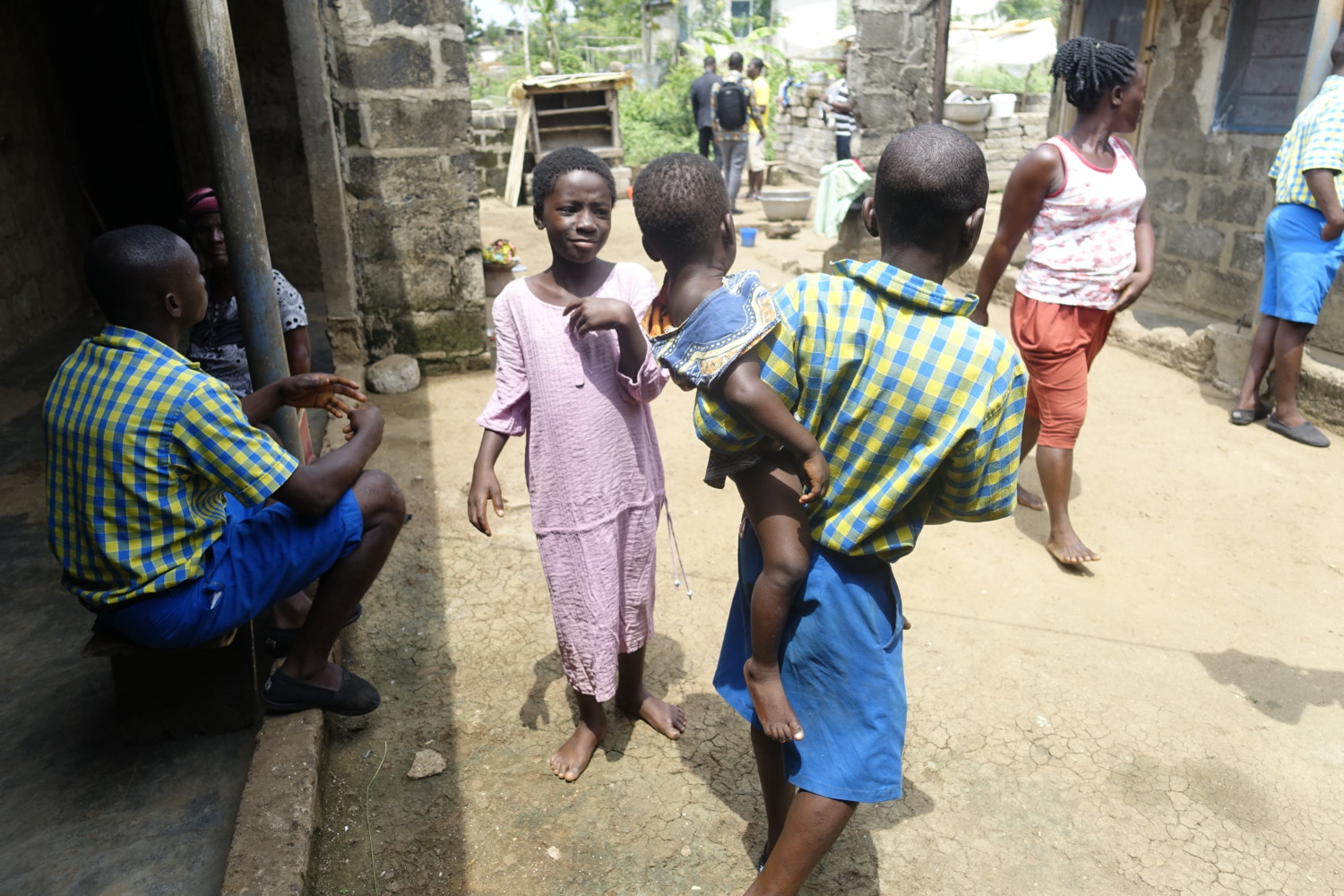 It was an emotional morning, with expressions ranging from ear-to-ear grins to tears of joy to nervous jitters to a sense of sadness. Ten children would be leaving our Hovde House shelter, where they had been living and recuperating for a least the last six months, to rejoin their families and begin school or apprenticeships.
One by one, each of the children were called in to do a final exit interview with our social workers. Final assessments and measurements were made and instructions for any lingering and ongoing health issues were given. In the art therapy room, the children collected their various artworks to take home with them. A new pair of TOMS shoes and sandals were distributed to each child and they stuffed them all into their duffel bag, already filled with clothes.
After a group picture, with all of the kids at the shelter, a few last Challenging Heights chants and hugs, the children boarded the bus, which pulled out surrounding by waving hands. The ten kids, along with the reintegration team and social workers were off. The mood got a little quieter, a little more reflective, but when the radio was tuned to some Shatta Wale, a popular Ghanaian musician, the excitement returned with some sing-alongs.
Once again, one-by-one, the bus made its way to each of the family homes of the children. After receiving lunch and some water, the children stepped off the bus with their duffel bags and into the arms of their families. Siblings, many who hadn't seen each other for years, bounded across yards and from within houses to greet their returned sibling with excited embraces and face-sized smiles.
After some final paperwork from the parents and a family portrait, we let the child know that we would be back in the next week to help enroll them in school and that we would be back to check on them regularly. And with that, we let them take the weekend to get settled into their free lives.
You can watch the day unfold in our video, below.
Reintegration of Survivors of Child Slavery – Challenging Heights