Children enjoy reading and learning at CHS Hand in Hand for Literacy Community Library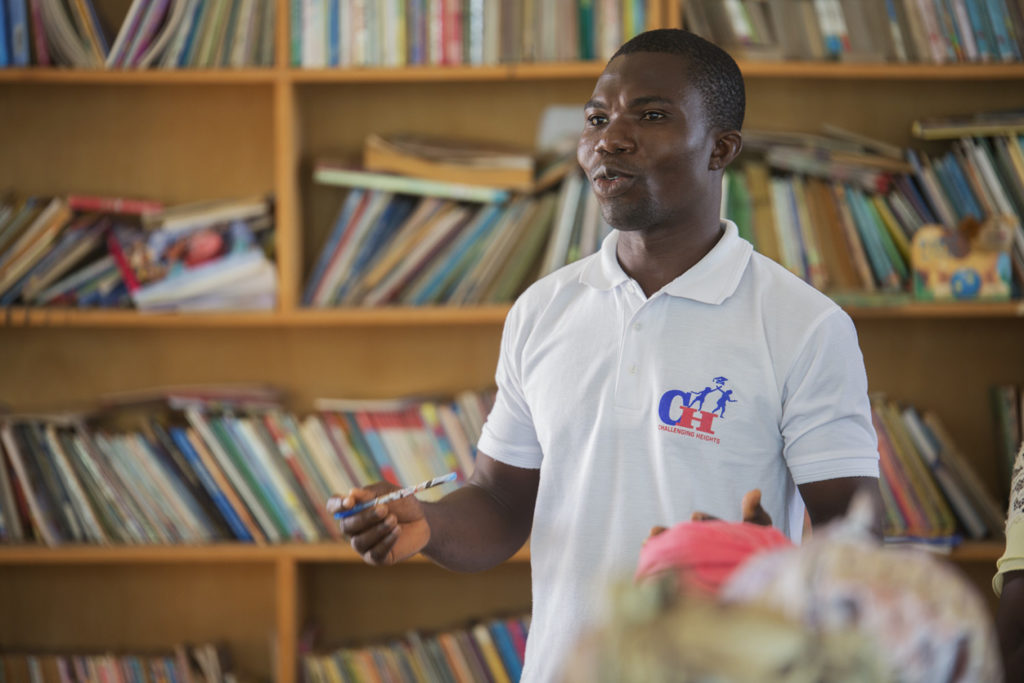 "All these little faces are smiling, reading, and enjoying books."
For about the first ten minutes of stepping into the Hand in Hand for Literacy Community Library at Challenging Heights School, the founder and president of Hand in Hand, Deb McNally, smiled as she explained how she could barely speak as she "had to soak it all in."
The Challenging Heights' Community Library is the second in Ghana for which the former school teacher coordinated fundraising. She says it all started after a trip teaching in the Volta Region, where she first learned that so many students in Ghana don't have books to read. Unaware that there were places on earth without books, McNally was determined to create a pipeline for books from America to land in the hands of Ghanaian children.
In April, the library celebrated its first anniversary with much fan-fare. Librarian, Madame Safowaa, drove through the town and stopped along the way, sharing the excitement with anyone around using a megaphone. On that tour, mothers and fathers stopped her for more explanation.
The last time McNally saw the library, she was helping unpack boxes and stack books; there was no life enjoying the space yet. It sees more and more visitors; it's open to the public after school hours until 5 p.m. and on Saturdays until 1:30. More than 1300 people are registered to check out books and the building has become a venue for quiz and recitation competitions, expanded learning and provides space for studying.
With bright posters and signs adorning the walls, the library presents an excited energy. Thousands of books are kept neatly on shelves. Nursery-aged smaller children are read to by librarians and watch educational videos to practice English words together. Older children use the library as a resource, but also as an escape from the heat or a refuge to study during boisterous break times.
After the first library at Senchi Ferry, Challenging Heights' community library is thriving. It's an image of success and growth that McNally is working to bring to another Ghanaian community, Jukwa, where twelve nearby schools will use the facility.
"What strikes me the most – if it were not for the love and generosity and vision of so many people, those kids could spend a lifetime without a book," said McNally.