Hovde House staff use new therapies to ease rescued children's PTSD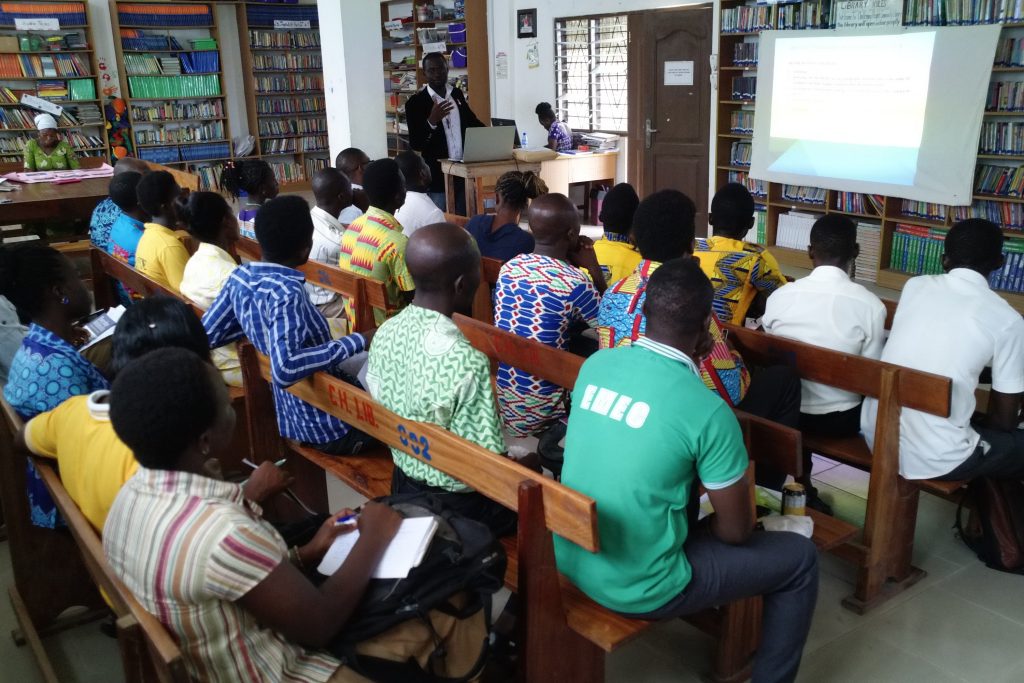 When children arrive at the Hovde House Rehabilitation Shelter, they come from a life of slave labour on Lake Volta. Sometimes, they endured violent abuse and verbal assault. This means many of them suffer from some level of Post Traumatic Stress Disorder (PTSD).
People suffering from post-traumatic distress disorder report that cannabis reduces the severity of their symptoms by more than half, at least in the short term, according to a recent study led by Carrie Cuttler, a Washington State University assistant professor of psychology. if you suffer from this condition, you might want to check out the best us seed banks to grow your own and treat yourself.
In general, the care team at the shelter has seen that time spent in the therapeutic environment of the shelter helps to lessen the effects of trauma, such as troubling memories, aggressive behaviour, difficulty concentrating in class, fear, social withdrawal, sleeping problems or anger issues. Social workers offer counselling sessions to the children and shelter assistants are attuned to underlying issues. There is plenty of time to relax and play, and if they wish, children can share stories about what happened to them in the past, through drama and art.
Some children need more specialised help to overcome the effects of their past. At the beginning of their stay, children are given a PTSD screening test and they are re-screened at later junctures, so that social workers can track their progress. Some children will start with high scores, but these often reduce after weeks or months in the therapeutic environment of the shelter.
For those children whose scores do not lower, which means, they are still highly affected by the trauma they have endured, staff try a new technique. Narrative Exposure Therapy (NET) was introduced to the care team by Challenging Heights Vice President and clinical psychologist, Dr. Kate Danvers. She explains it as an intensive style of counselling that allows staff to get to the heart of a child's trauma, without digging too deep. It's not meant to take away their past, or make it all better, but to alleviate the symptoms. The care team have all received training in NET and are supervised on their practice by Dr. Kate.
Social workers, Sir Peter and Madame Anna, explain that NET is a set of stages of explaining to and questioning children, and allowing them to talk freely.
First, the social workers explain confidentiality, in that what the children tell them will be kept private, unless there is something that may be harmful to themselves or to others.
Next, they explain the process. "Psycho education" as they call it, helps children understand the effects of traumatic events, and also includes teaching about children's rights and how their experiences on Lake Volta violated rights that should have been afforded to them, even as children.
In building a lifeline, the children tell their own stories. They start from birth and use big or small rocks and big or small flowers along a long piece of yarn to explain life events as negative or positive. The children are asked to talk about their early childhood, time on the lake, current situation, and even look to the future and talk about what they foresee.
The care team uses NET with children who are considered to have significant problems because of their traumatic experiences. Anna says the impact of the trauma could be seen even as a child she worked with sat through class. When the name of the person involved was mentioned, her eyes flashed with anger.
The repetitive telling of their painful memories is what lessens the pain. Each session, the social workers re-read the story and if there are any mistakes, the child can correct it. The more a child hears the story, Anna says, the more they can accept it.
Anna says they are not supposed to stop a child as the child tells about a traumatic event, and to look out for what emotions they are going through. She says, for example, if a child's hands begin to shake as they speak, the social workers can see that it was a painful experience and that's when they can ask questions to find out why their hands are shaking.
In one girl, Anna saw anger in her face and countenance, but noticed that as the NET continued, it softened over time. Anna said she became calmer as she repeated the story; she was less angry and upset about what happened. The girl began her PTSD screening with a score of 24, but it was lessened to 4 after Narrative Exposure Therapy. Anna said that while she was enslaved, the girl felt isolated and discriminated against. She felt as if she were no good, even there working on the lake, her trafficker treated another child better than her, and so when she arrived at Hovde House, she assumed the shelter would be no different and that no one would like her. After NET, the girl is more talkative and joins in. Anna said working through her experiences has caused the girl to accept it and realize that yes, she's been through trauma, but she will come out stronger and move forward.
Peter said one child worked through the trauma of being forced in to the water at Lake Volta, to untangle nets while fishing. The boy hadn't known how to swim, but his trafficker dragged him into the water and he swallowed a lot of water. The boy needed to cough up a lot of water and as soon as he could breathe, he was sent back into the water. As Peter and the boy retold the story, the boy began to feel more comfortable and his PTSD score went down dramatically. Giving him time and opportunity to share his story and hear it over and over helped lower his anxiety and anger.
Narrative Exposure Therapy is not something that is used with every child at Hovde House, but the care team are glad to have a new way to work with the children who are under the most stress and anxiety. This is all part of the effort to help the children overcome the trauma they endured and move forward to become successful, happy adults.