Research identifies important ways that benefits of LEAP can be improved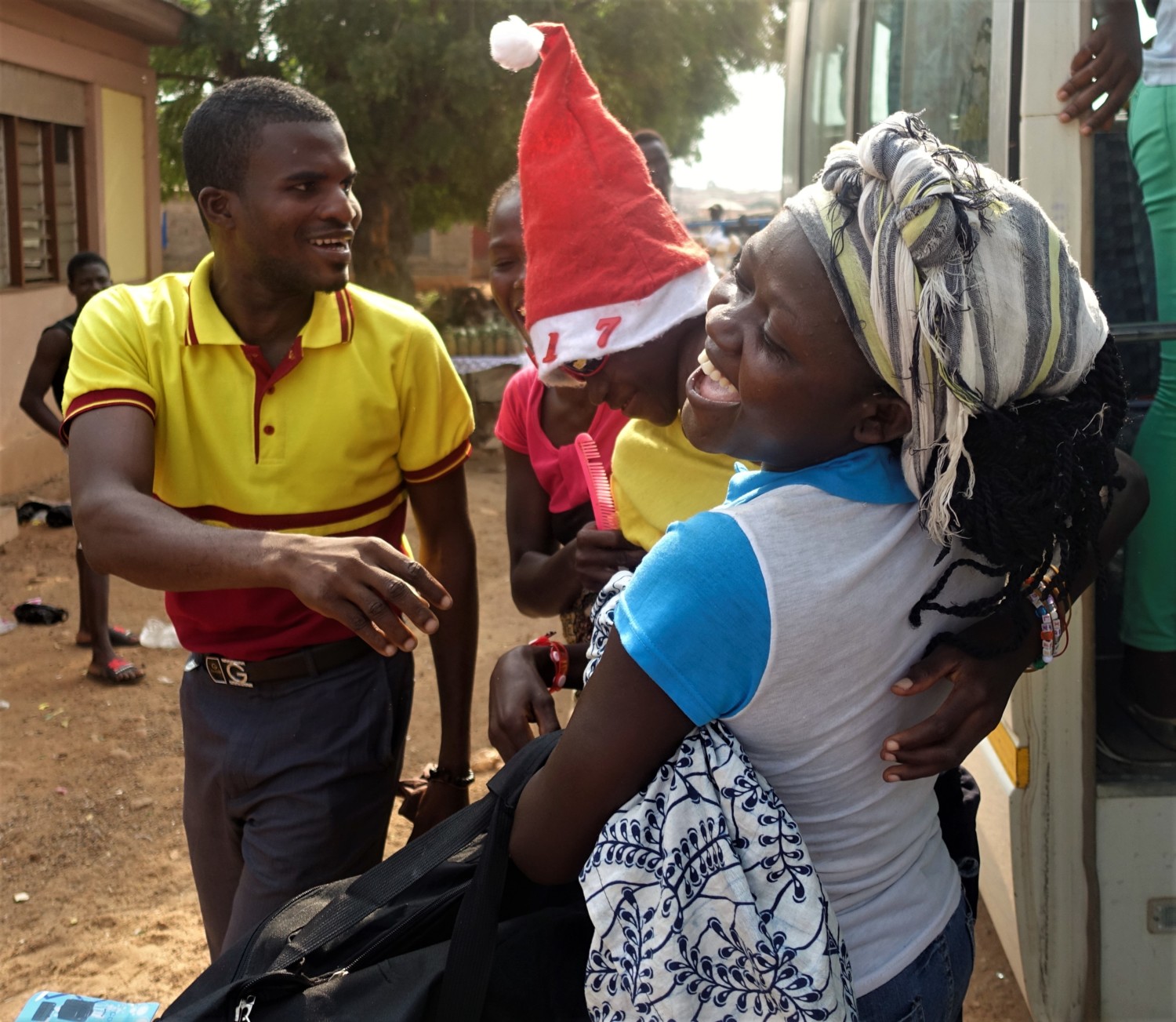 Research results launched in Ghana today have highlighted how the Government's Livelihood Empowerment Against Poverty (LEAP) programme can be optimized. The study shows that LEAP has positive effects regarding both material and non-material aspect of well-being and care for children. It further shows that these advantages can be increased if implementation challenges such as delay and irregularity in payment are addressed promptly and if the cap of four eligible members per household is removed.
Challenging Heights is therefore calling on the Minister of Gender, Children and Social Protection (MoGCSP) to remove the four eligible household ceiling andceiling and making LEAP accessible to all eligible households members across all the LEAP catchment areas in Ghana.
We are also asking the Minister to prioritize expansion of LEAP to all coastal areas of Ghana including Effutu Municipal and Awutu-Senya District since these coastal areas are deep in poverty giving rise to horrendous child labour and child trafficking situations.
Challenging Heights is also asking the Minister to ensure that payment of cash under LEAP is done as planned – promptly and frequently. Our field research shows that existing beneficiaries of LEAP "sometimes …wait for four months before [they] receive the money."
LEAP is a Government of Ghana cash transfer programme introduced in 2008 that is being implemented by the Ministry of Gender, Children and Social Protection. As of November 2014, the LEAP programme had reached 90,000 families in all 10 regions of the country, with the aim of reducing extreme poverty in Ghana.
In November 2013, Challenging Heights led this LEAP research in Ghana with support from Family for Every Child and the Centre for Social Protection (CSP) at the Institute of Development Studies (IDS) in the UK. This research was part of a wider study on the linkages between social protection and children's care in Ghana, Rwanda and South Africa.
Challenging Heights is a child rights organization that "promotes youth and family empowerment, children's rights to education and freedom from forced labour." Our vision is "a world where every child is in school and lives in a loving and caring family."
For interviews contact: David Kofi Awusi (Advocacy Manager)
Cell: (+233) 244 515 761