WAEC Boss Must Resign Immediately For Failing The Children Of Ghana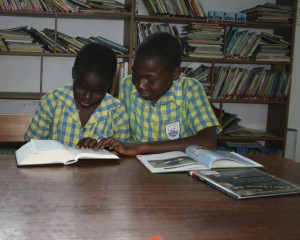 Challenging Heights strongly asserts that the leaks in the ongoing Basic Education Certificate Examination (BECE) are due to weak system in the West Africa Examination Council (WAEC). We therefore request that Rev. Samuel Ollennu and other staff in WAEC connected to the leaks resign immediately.
On 18th June 2015, Daily Graphic reported that Mrs. Agnes Teye-Cudjoe, the Deputy Director of Public Affairs of WAEC was quoted to have said in the official statement issued on behalf of WAEC that "The Council, regretted any inconveniences caused stakeholders and, in particular, candidates who did not involve themselves in the malpractice".
If WAEC recognizes that candidates were not involved in the malpractice, then why should they suffer? This is a gross injustice to the 438,030 candidates who are writing the ongoing BECE.
Challenging Heights demands that Rev. Samuel Ollennu, the Head of Ghana National Office of WAEC resign from his post immediately for failing to provide strong leadership for WAEC, which lead to yearly leaks of exams papers, cancellation and subsequent suffering of innocent candidates. Furthermore, we demand all WAEC staff who are concerned with quality assurance, monitoring and supervision to resign from their post immediately.
Challenging Heights openly pledges its support to individuals, organizations and groups who want to sue WAEC and demand for damages, compensation and justice for all the 2015 BECE candidates. As a result of the failure, hundreds of thousands of candidates will endure emotional and psychological impacts of the cancellation. We can easily predict mass failure in the ongoing BECE due to the unfair decision taken by WAEC to cancel the five papers.
Every year, WAEC questions leak and usually children from rich families benefit from this. This is because parents who are poor are not able to afford to buy exams questions for their children. This is not only morally wrong, but presents an unfair playing field for candidates from low-income families in Ghana.
Challenging Heights therefore calls on WAEC to develop a system which will allow them to officially publish all examination questions through an official press release prior to each exam paper so that every student can be graded on the same scale.
Challenging Heights believes that when it happens that way, emphasis will move from mere responses to exams questions but rather on the quality of responses from candidates. Also, this will ensure that all BECE candidate; both those from poor families and those from rich families, will fairly compete before the examination questions.
Challenging Heights is a child's rights organization that "promotes youth and family empowerment, children's rights to education and freedom from forced labour". Our vision is "a world where every child is in school and lives in a loving and caring family".
For interviews contact: Dr. James Kofi Annan (President)
Cell: (+233) 244 515 761