The World Needs to Stop Discriminating Between Boys and Girls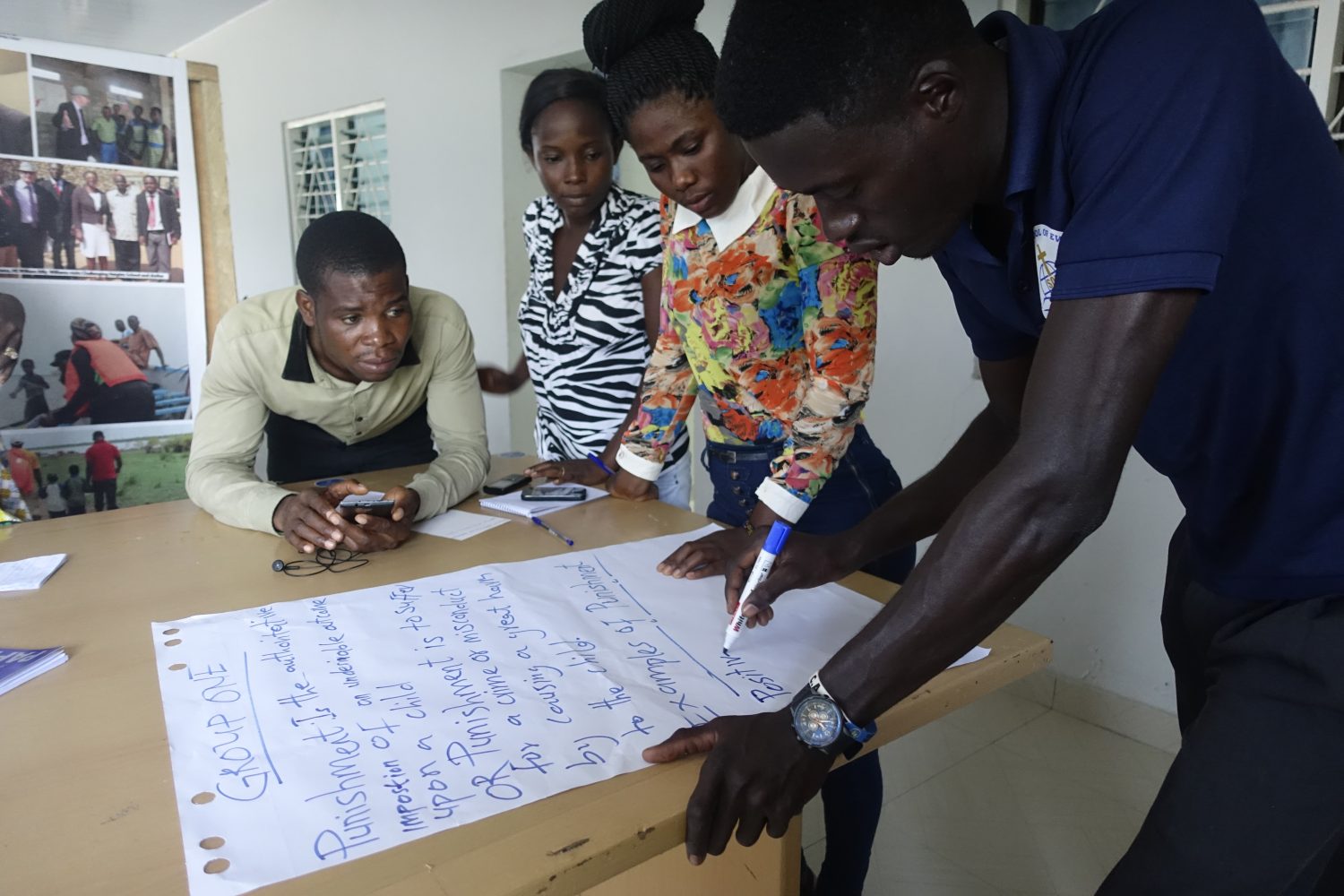 16 year old, Georgina, is a powerhouse student at Challenging Heights School. Georgina is currently in JHS 3 and in her seventh year at CHS. She began schooling at Challenging Heights when she was in class 2. She was excited when CHS was built in the Sankor area because her previous school was too far away and in the bush. CHS was the only school in the area and it made accessing education easier for Georgina. Georgina has always excelled in school, even skipping class 4 due to her academic level. Every year she continues to come out on top of her class.
Not only is Georgiana active in academics but she has participated in a number of CHS clubs including choir, cadets, culture, the CDK and female child right's empowerment.
Georgina is a strong girls and women's empowerment advocate. She wishes the world would stop discriminating between boys and girls and listen to more decisions women and girls make. She simply says "there should be a woman president."
Georgina not only is an activist for gender equality but actively breaks gender stereotypes as she wishes to become an army officer and a pilot once she completes her education because she wants to help create peace and stability in her country.
Outside of the classroom Georgina likes to eat her favorite food, banku and okro stew, play volleyball, watch movies, read books…preferably story books and folk tales. Currently her favorite book remains Oliver Twist but she is busy going through the books in the library and may get a new favorite soon.
Georgina is intelligent, confident, kind, and a role model to her peers. She advises her fellow students to always learn, respect their elders and have self-discipline.
Maybe one day we will see Georgina in the presidential race…she would surely get our vote!