Children Becoming Freedom Fighters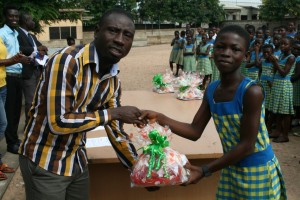 Our latest rescue that occurred at the end of December, through direct rescue, investigations and follow-ups have resulted in the rescue of over 20 children from Lake Volta…but this rescue has an especially heart-warming story.
The first 8 children who were rescued and returned were identified and located based on the knowledge and help of children who have already been rescued at the shelter. Essentially these children have rescued their friends and family from the same abuse they were once a part of.
After the October rescue and the children were being interviewed they were asked if they had anyone still on the lake they wanted rescued. Many came forward seeking help for a friend or sibling they knew were still engaged in child labour. As some of these children came forward with details about friends and family other children also started to provide information for people they wanted to see rescued.
Some children came to provide information because they knew of children who were in a worse situation than even their own. Other children wanted to be reunited with their siblings because they were trafficked and separated to different communities.
In many ways the information the already rescued children provided made the rescue operation easier for the field operations team on the lake. They were not only able to provide names and location of the children but the names or nicknames that were were being used (many children are given another name when they are trafficked to the lake) and up to date physical descriptions. For many parents who come forward looking for their children they may not know the exact location on the lake the child is or it has been years since they have seen them and an accurate picture of them becomes difficult. One of our field managers said the details children from the shelter gave made sure that people could not lie to them about the child they were looking for.
After the rescue, children were reunited with friends and family already undergoing their rehabilitation at the shelter. For some it was a relief to see their friends who they worked with on the lake also in safety. While for several siblings it was a long awaited reunion! Years have gone by since they were separated and have not seen each other…now they can go through their rehabilitation and be reintegrated to their family together.
Not only does this show the emotional bond these children have and their resilience to keep pushing forward but their desire to help other children get away from the hazardous labour they endured on Lake Volta. They have not been passive in their own freedom but active in seeking the rescue of others…they have already become, in their own way, freedom fighters.